Never lose track of this project! PIN IT and 'Like' it on facebook so you'll always be able to find it.

Yesterday, I shared how to make some pretty incredible DIY Pallet Floors…
I continue to find that the amazing pallet gets more and more amazing as I keep finding more and more never ending uses. A great example is this easy to do it yourself planter. It's the work of Tanya from Lovely Greens blog…
Tanya planted strawberries in her planter, but it's great for anything you want to get growing. And when I say super easy to DIY, I mean cut the pallet in three parts and put it back together easy. But Tanya can give you more specifics. She also has some good tips on how to pick your pallets. So head on over to Tanya's blog for the Easy DIY Pallet Planter Tutorial and enjoy!
Also, if you're looking for more planter ideas, here a great DIY Portable 4′x4′ Garden Bed On Casters For Deck Or Patio…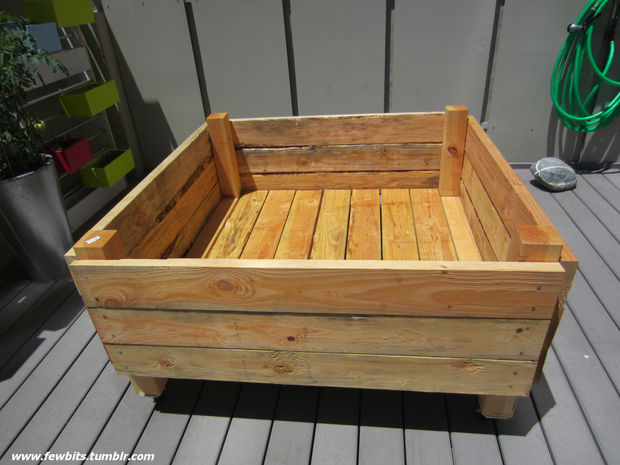 Cheers!
~ Jenise
p.s. Always find this project by pinning it & liking on facebook. Then stay tuned for more fun & fabulous DIY ideas and inspirations!
(Secret: There's some exclusive content on that thar facebook page…sshhh!…okay, I guess I just ruined the secret.)