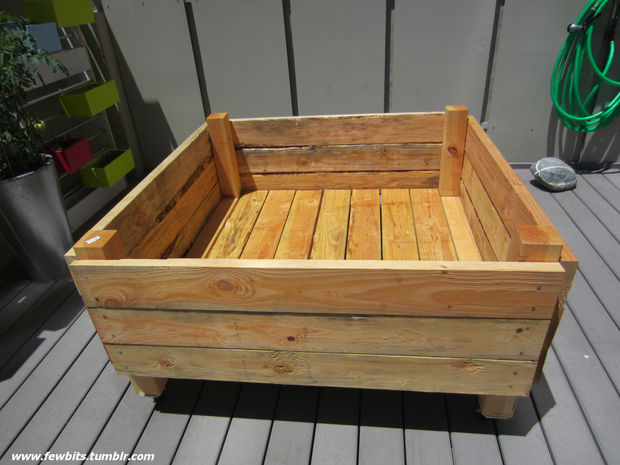 Don't miss out! Follow DIY Fun Ideas on facebook now for more ideas and inspirations!
Yesterday I posted: How To Make An Easy Raised Garden Bed On A Budget. Then that got me thinking: that's great if you have a big yard for planting, but what if you don't and you still want a wonderful fresh food garden? Well, I found  a great little do-it-yourself solution: a portable 4×4 raised garden bed on casters. I wish I would have found this when I was living in my condo and only had a balcony! Follow link for full instructions….
And if you don't have power tools or you want to start planting as soon as tomorrow, I found you a pre-made small-sized garden bed right here. So, wishing you lots of fresh produce and a green thumb!
Cheers!
~ Jenise