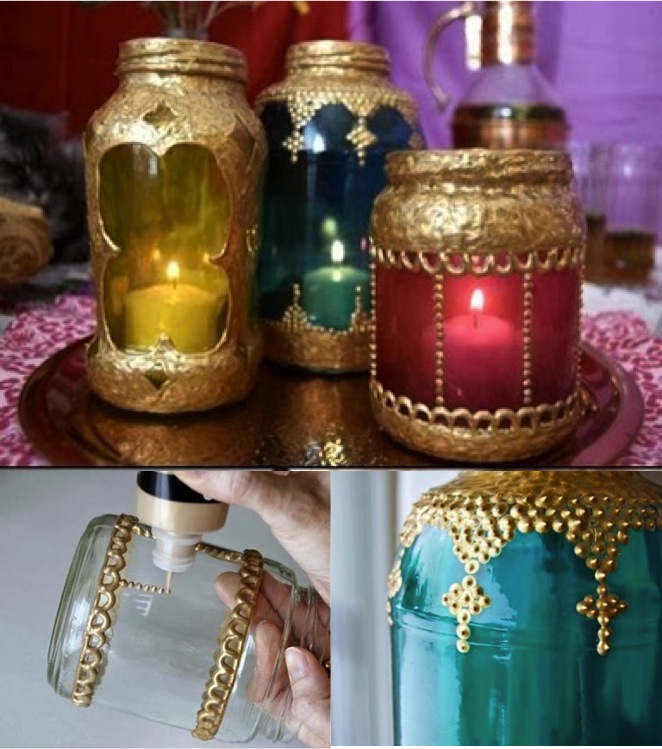 If this is your first visit, please 'Like' us on facebook and SHARE THIS PAGE with your fb friends so you don't miss out on daily DIY ideas & inspirations!

These lovely moroccan candle lanterns
are not only beautiful, but are fun and easy to make. All you need are some old glass jars, throw in some glass paint
 along with gold dimensional paint
 and you are on your way to up-cycling heaven as you transform those throw away jars into gorgeous to-die-for moroccan candle lanterns. They also make beautiful flower vases. Follow link below for full tutorial…
And don't forget to

follow and share

DIY Fun Ideas here on our facebook page

so we can continue bringing you fun & fabulous DIY ideas and inspirations!



Cheers!
~ Jenise