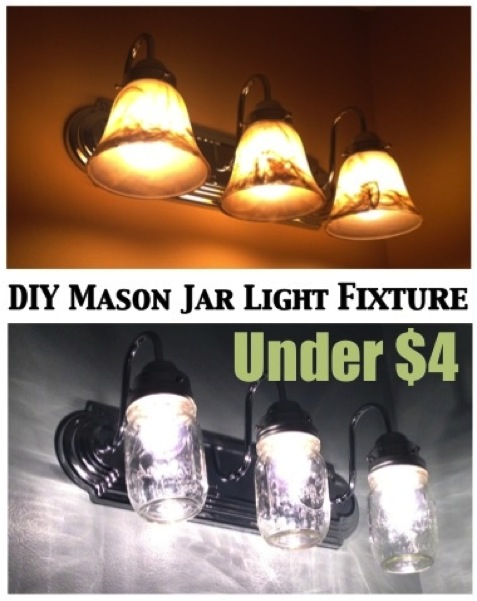 Don't miss out! Follow DIY Fun Ideas on facebook now for more ideas and inspirations!
Update an old light fixture with this totally country chic mason jar light fixture. It would look great over your bathroom vanity and it is literally a 10-minute project and costs less than $4. Wow! Can't get any quicker or more budget friendly than that. Follow the link below for the easy instructions.



And don't forget to follow DIY Fun Ideas here on our facebook page.
Cheers!
~ Jenise