Never lose track of this project! 'Like' it on facebook and PIN IT, so you'll always be able to find it.

A while back I shared a post on How To Make A Gorgeous Garden Mosaic Gazing Ball…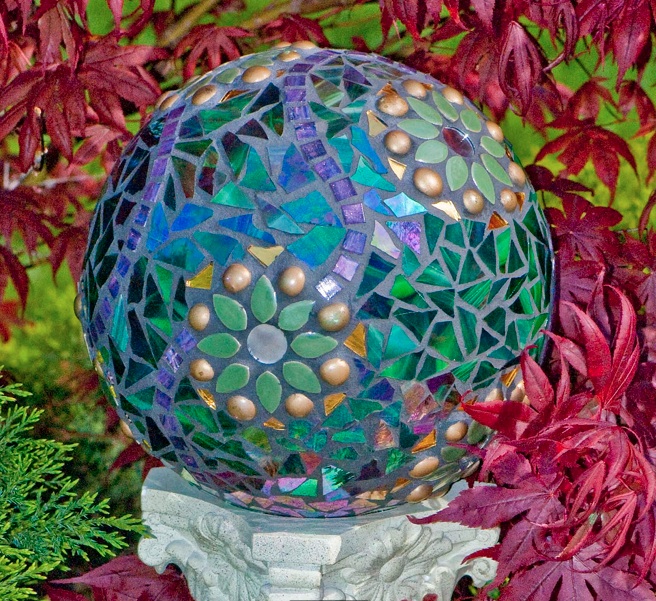 Pretty cool, huh. Well, under that amazing mosaic is an old bowling ball. Double cool and awesome idea, too. So now I've got another cool idea for repurposing that old bowling ball that's been sitting in your basement wasting away. It's a giant lady bug garden sculpture. Under all that paint is, you guess it, a bowling ball. It's the work of Alecia over at Chicken Scratch NY blog. She didn't have an old bowling ball hanging around, but found one at a garage sale for 75 cents. So it might be time to start hittin' them garage sales. Alecia also has all the tips on what kind of paint to use and how she got those perfect spots. So follow the link below to head on over to her site for the full tutorial…
Cheers!
~ Jenise
p.s. Always find this project by pinning it & liking on facebook. Then stay tuned for more fun & fabulous DIY ideas and inspirations!
(Secret: There's some exclusive content on that thar facebook page…sshhh!…okay, I guess I just ruined the secret.)