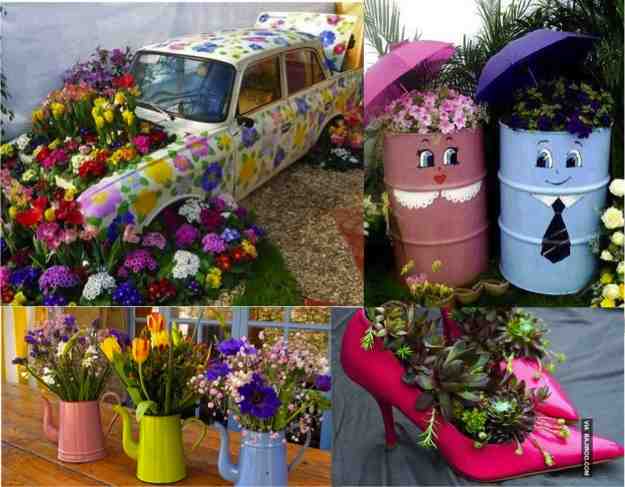 Never lose track of this project! PIN IT and 'Like' it on facebook so you'll always find it.

I love to reuse, refurb, and upcycle and these wonderful garden planters take upcycling to the max. I mean, I knew that there was once a little old lady that lived in a shoe, but I didn't know a family of succulents lived in the shoe next door. But really, who would have thought to use an old hot pink pump as a planter? Not me. But I'm glad someone did because I think it's the coolest thing ever. And there's tons more ideas…or at least another 34. There's a bicycle planter, a teacup planter, even a toilet planter. Yes, there is a toilet planter. Umm, I like the shoe better. But to each, his own. Anywho, follow the link below to check out all the funky and fantastic garden planter ideas…
Cheers!
~ Jenise
p.s. Always find this project by pinning it & liking on facebook. Then stay tuned for more fun & fabulous DIY ideas and inspirations!
(Secret: There's some exclusive content on that thar facebook page…sshhh!…okay, I guess I just ruined the secret.)