You won't believe what this kid made with this pile of cardboard…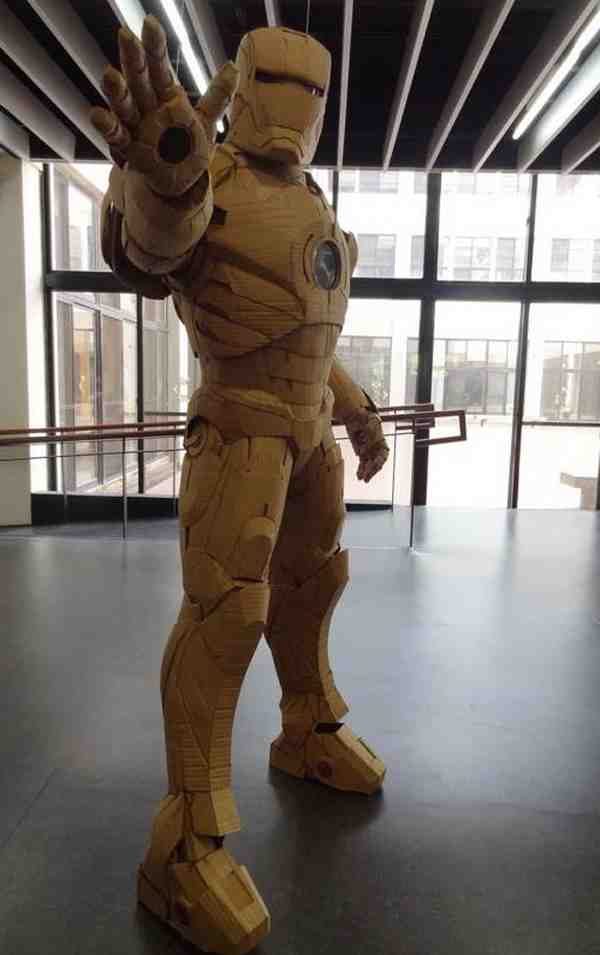 Never lose track of this project! PIN IT and 'Like' it on facebook so you'll always find it.

Whoa! Tony Stark is going to want Kai-Xiang Xhong on his team. Who is Xhong? Only the phenomenal creator of this amazing Iron Man suit. He's a student at the Stan Winston School of Character Arts. And while Iron Man's suit cost Tony Stark a billion dollars to make, Xhong's suit cost near nothing, except for the time he spent to make it which was nearly a year. But a year very well spent in my opinion. Take a look for yourself then check at the video below where Xhong talks about the suit, along with his other creations. Pretty amazing indeed.
Check out the video…
Images & video via Stan Winston School of Character Arts and Xhong's Facebook page.
For More details on actually building an Iron Man suit, The Heroes Workshop has a video blog with details. They made a resin suit and the gentleman who created it says he built it for a friend because "he really needed it." Think about that one while you check out the vlog…
Cheers!
~ Jenise
 ** Dedicated to my geekazoid brother **
p.s. Always find this project by pinning it & liking on facebook. Then stay tuned for more fun & fabulous DIY ideas and inspirations!
(Secret: There's some exclusive content on that thar facebook page…sshhh!…okay, I guess I just ruined the secret.)