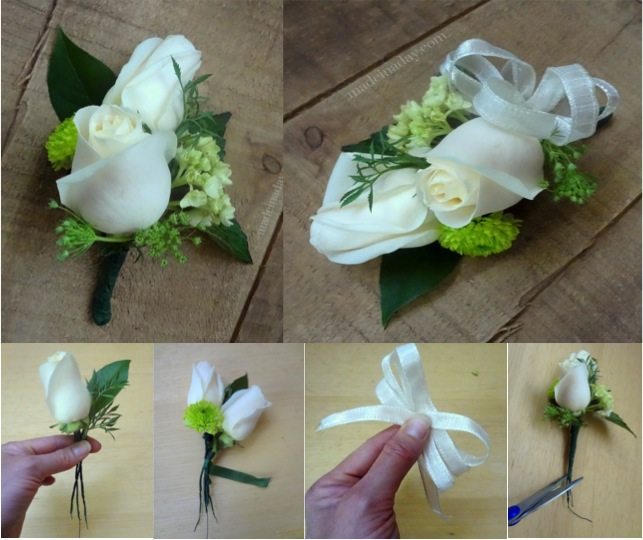 Don't Miss out! SIGN UP FOR EMAIL ALERTS so you don't miss another fun DIY!
I just looked up the price for corsages and OMG, really? A simple corsage, i.e. one flower with some filler greenery, starts at about $22 and the more complex ones go for over $40. Umm, can you saw ouch?! With Mother's Day coming up, along with proms and graduations, who can afford that, especially when you easily make your own?
If you have some nice flowers in your garden, I say make your own corsage. And if you're not a gardener, I bet you could persuade a friend to let you pick some of their flowers…or you can sneak over at 3am and… okay, just kidding. Sort of.
Once you get your flowers, the rest is a piece of cake. You'll be surprised how easy it is to make a corsage. Kim at Made In A Day blog has the perfect tutorial to take you through making your own DIY corsage. So head over to Made In A Day for Kim's How To Make A Corsage tutorial. Your mom will appreciate it and so will your wallet.
Cheers!
Jenise
ENTER YOUR EMAIL ADDRESS ON THE RIGHT to keep getting all the unfiltered new fun ideas directly to your inbox! And FOLLOW ME ON PINTEREST too!