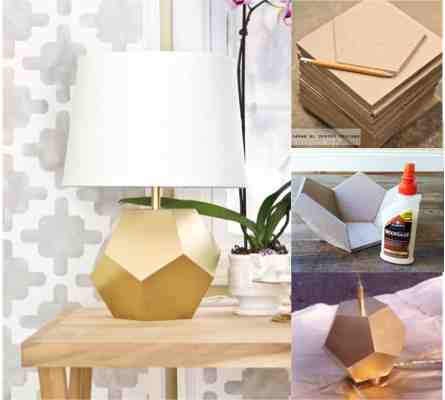 Never lose track of this project! PIN IT and 'Like' it on facebook so you'll always find it.

Any kind of electric wiring has always scared me. But after reading this do it yourself lamp tutorial I feel completely silly for having been afraid. Now, getting past the wiring, take a look at the wonderful shape of this lamp base. Really cool. It's put together with MDF board and wood glue by Sarah at Sarah M. Dorsey Designs. After the base was complete, she spray painted it gold. I'd love a version in silver for myself. And if you have kids, red would be a fun color for their room. Find the tutorial over at Sarah's blog right here.
Cheers!
~ Jenise
p.s. Always find this project by pinning it & liking on facebook. Then stay tuned for more fun & fabulous DIY ideas and inspirations!
(Secret: There's some exclusive content on that thar facebook page…sshhh!…okay, I guess I just ruined the secret.)