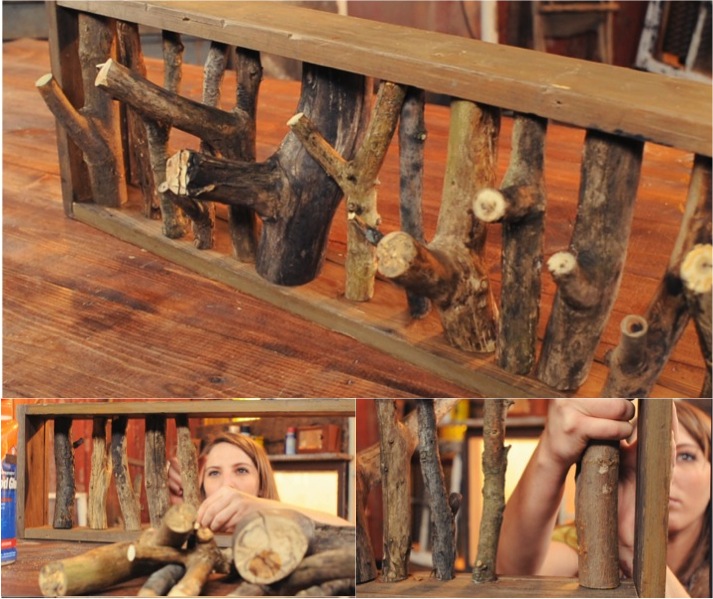 If this is your first visit, please 'Like' us on facebook and SHARE THIS PAGE with your fb friends so you don't miss out on daily DIY ideas & inspirations!

Bring the outside in with beautiful and natural wood branches. This wonderfully rustic coat rack won't cost you a cent to make. All you need to do is gather some broken branches from a nearby park or wooded area. The tutorial uses reclaimed wood. You can use the wood from an old pallet, which you can get for free from any large hardware, grocery, or warehouse store. Then put together your frame and attach your branches. Easy-peasy. The tutorial includes a 3 1/2 minute video, which will make it super easy, in addition to a second tutorial to make a modern, urban coat rack from old hangers.
Follow link below for both tutorials….
Cheers!
~ Jenise
p.s. Please support this site by following and sharing DIY Fun Ideas here on our facebook page so we can continue bringing you fun & fabulous DIY ideas and inspirations!
(Secret: There's some exclusive content on that thar page…sshhh!…okay, I guess I just ruined the secret.)