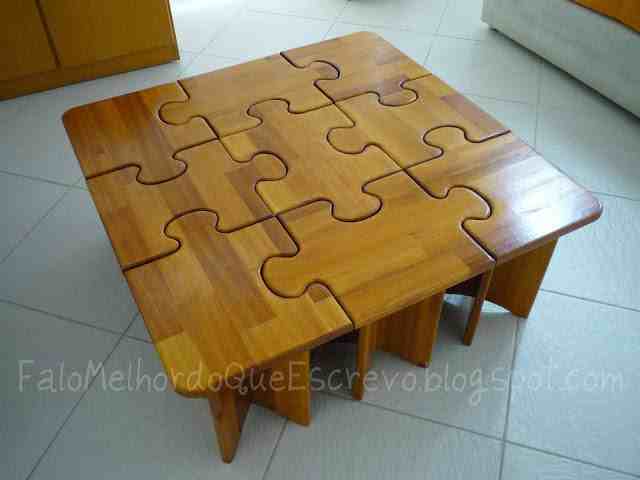 Never lose track of this project! 'Like' it on facebook and PIN IT, so you'll always be able to find it.

How fun is this little do-it-yourselfer?! I came across this puzzle coffee and side tables on a Portuguese blog so my buddy and I did our best to translate…
Start with whatever size slab of wood you'd like for your coffee table/side tables…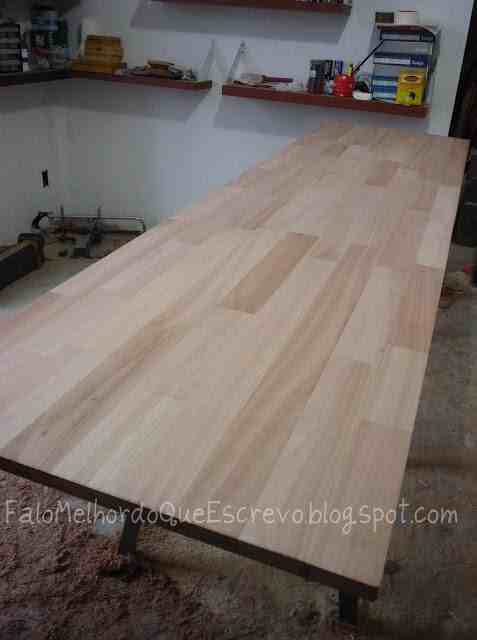 Draw up a draft of your puzzle. (You can follow the pattern from an actual jigsaw puzzle. We didn't quite understand how they transferred their template to the wood. But you can rig up a make-shift projector following these instructions and project the image onto the wood to mark your cuts.)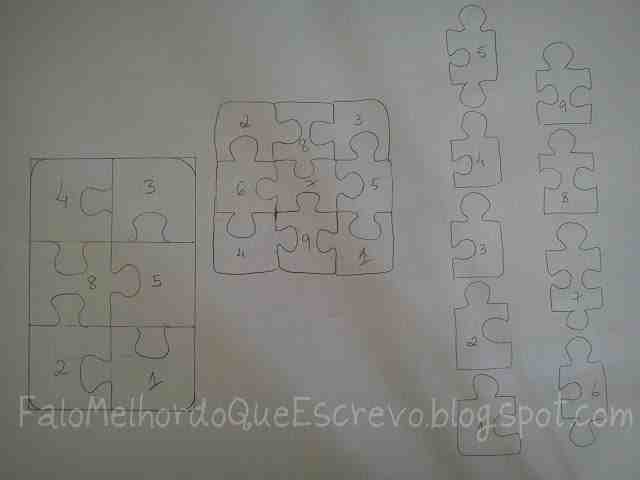 Use a jigsaw
to cut your jigsaw.  :-)
Here are all the cut pieces…
Use a router
to round the corners. In this photo you can see before and after rounding…
They decided to make the legs cross-wise. Cut your wood to preferred width and height…
For each support leg, cut a slit through it's center that will fit the width of the wood. Do not cut all the way to the bottom. You will place the cross beam through that slit.
Here are the completed legs…
They decided to round the bottom of the legs in an arch fashion. They used a paint can as a template and cut with the jigsaw.
Here are the pieces removed from the bottom of the legs…
Centering bolts were placed in the legs to help mark where the tops will be attached….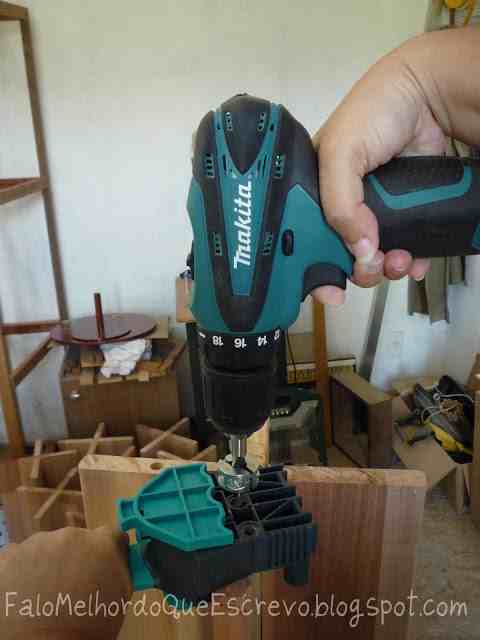 Here are the centering bolts…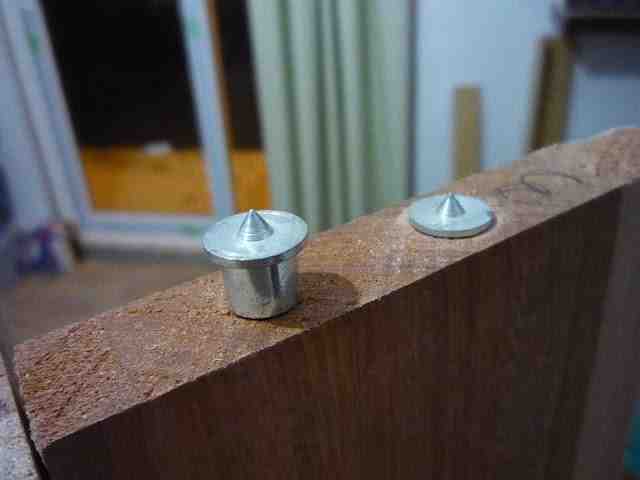 Once the top is marked for holes, drill
…
Remove the marking bolts and use pegs to fit the legs to the table tops…
Testing it out to make sure everything fits together….
These tables were devised so they can be used with either 9 with 6 parts…
Stain with your preferred stain….
Three coats of stain were used….
And here's the final product…
If you prefer, you can fit together six pieces for the coffee table and have three for end tables or benches….
There you have it. Fun jigsaw coffee table and side tables. Enjoy!
Cheers!
~ Jenise
p.s. Always find this project by pinning it & sharing on facebook. Then stay tuned for more fun & fabulous DIY ideas and inspirations!
Source: Falo melhor do que escrevo