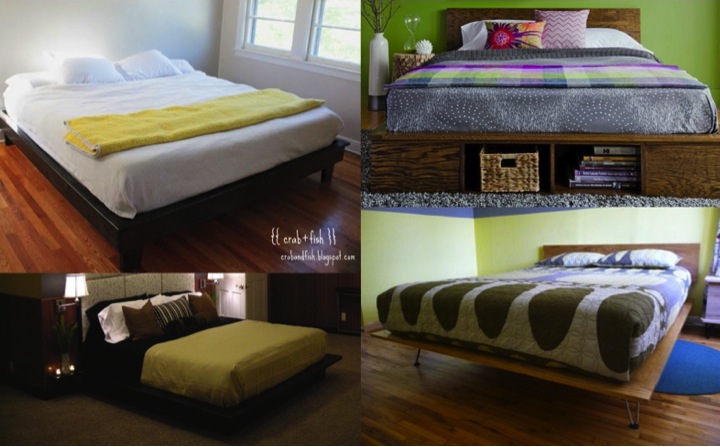 If this is your first visit, please
'Like' us on facebook
and

SHARE THIS PAGE

with your fb friends so you don't miss out on daily DIY ideas & inspirations! 
This post comes special delivery to one of my readers. Last week I shared this Easy DIY Headboard Tutorial….
Then I got a question on facebook requesting a platform bed tutorial to go along with the headboard. Well, you asked for it so I got it. Actually, I got four. His request was for a queen-size. Not all of these are for queen-size, but the first tutorial has the measurements for twin through king, so you can transfer lengths and widths to other designs. So read on my friends. And then post pics of your creations on the DIY Fun Ideas facebook page.
UPDATE: I just added this amazing DIY Upholstered Headboard Tutorial…
There you have it.
Enjoy & Cheers!
~ Jenise
p.s. Please support this site by following and sharing DIY Fun Ideas here on our facebook page so we can continue bringing you fun & fabulous DIY ideas and inspirations!
(Secret: There's some exclusive content on that thar page…sshhh!…okay, I guess I just ruined the secret.)