If this is your first visit, please 'Like' us on facebook and SHARE THIS PAGE with your fb friends so you don't miss out on daily DIY ideas & inspirations!

I recently shared a DIY tutorial for this beautiful Super Easy DIY Headboard…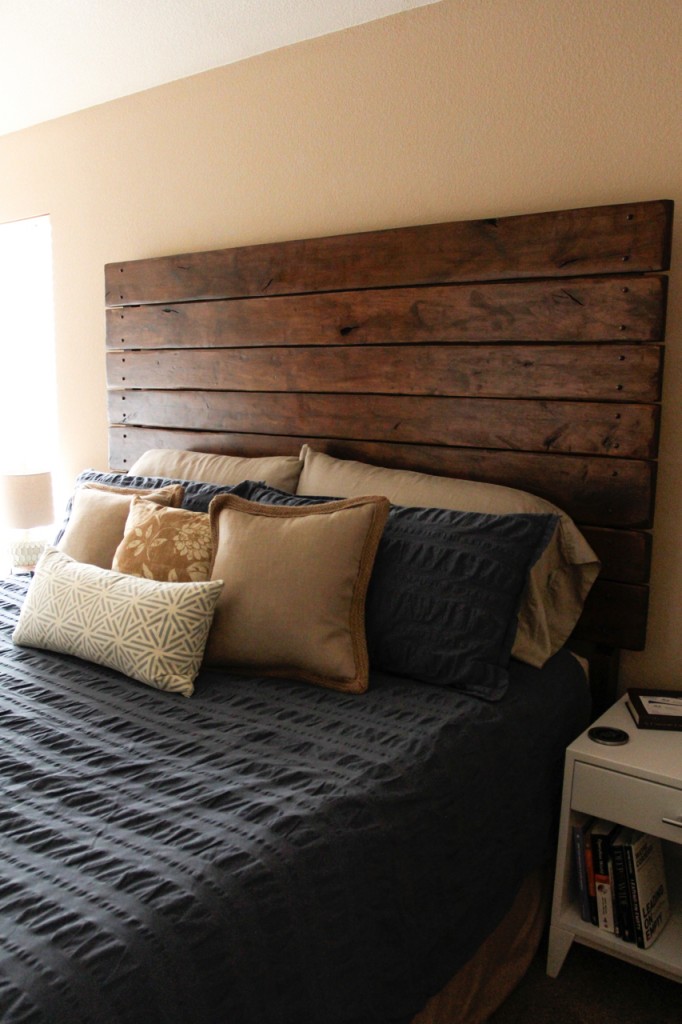 Then I got to thinking, what if wood did not work with your decor? Or, perhaps your style is a little more contemporary. Hmmm. I decided I needed to find something to solve that problem, so I started my search and came up with this lovely DIY headboard…
My thinking is that with an upholstered headboard, there are so many fabrics and patterns. Most anybody could get what they want. So it would be a perfect share.
This beautiful headboard is the work of Aniko at Place Of My Taste blog. She upholstered her old headboard, but says you can follow the same technique using a piece of plywood.
As far as the tufting… If you recall, I shared this DIY Tufted Ottoman project a short time ago…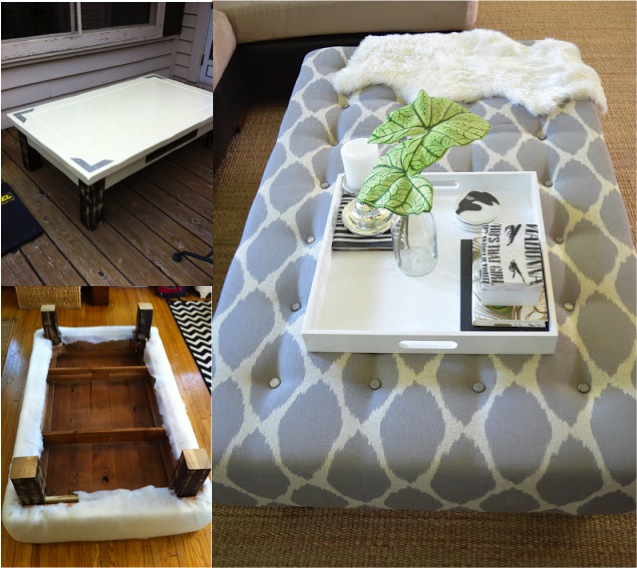 To do the tufting on this ottoman, the folks at Inside Out Design drilled a hold through the wood and used a long needle to sew the buttons on. Aniko has a nice short cut that she used on her headboard. Do you want to know what she did? Then follow the link below for her full tutorial and enjoy….
Cheers!
~ Jenise
p.s. Please support this site by following and sharing DIY Fun Ideas here on our facebook page so we can continue bringing you fun & fabulous DIY ideas and inspirations!
(Secret: There's some exclusive content on that thar page…sshhh!…okay, I guess I just ruined the secret.)