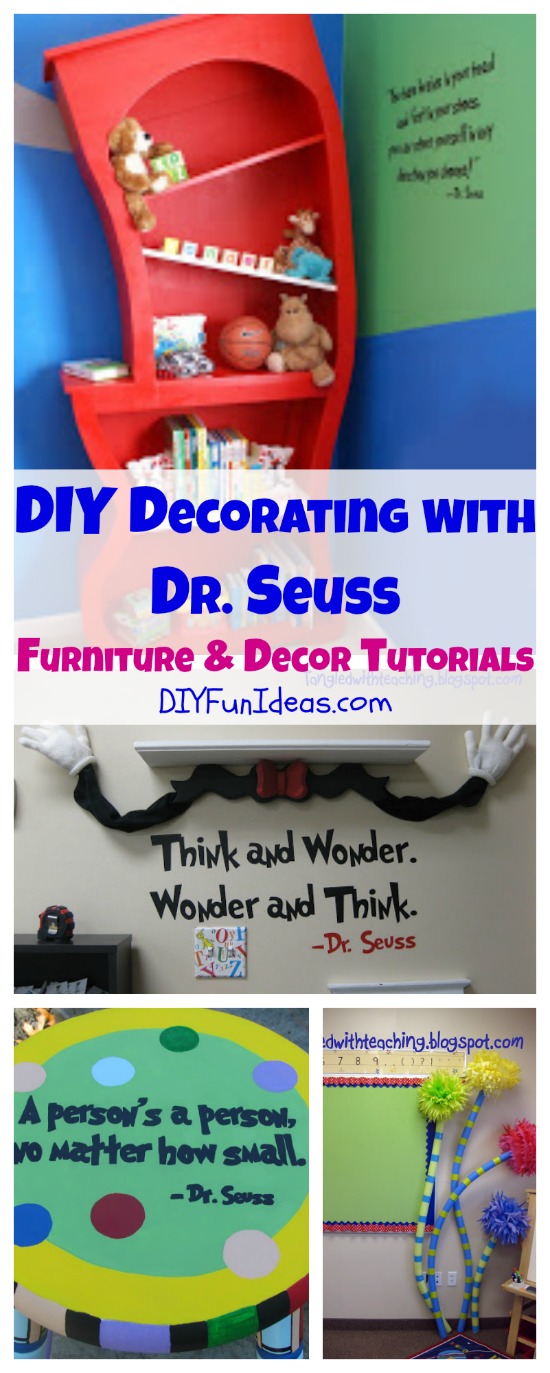 A few years ago I was visiting Catalina Island and I came across a little art exhibit where I found this fabulous Dr. Seuss wall hanging and I was instantly smitten…
If I could have afforded it at the time (I'm talking several thousand dollars), this baby would have come home with me. Not only did I think it was simply awesome, but a rush of Dr. Seuss childhood memories swept through my brain. Instant natural high.
Luckily your kids don't have to wait to randomly stumble upon some fantastic Dr. Seuss decor. You can easily create it for them. Here are some wonderful tutorials that will transform your kids' room into their own personal Seussville.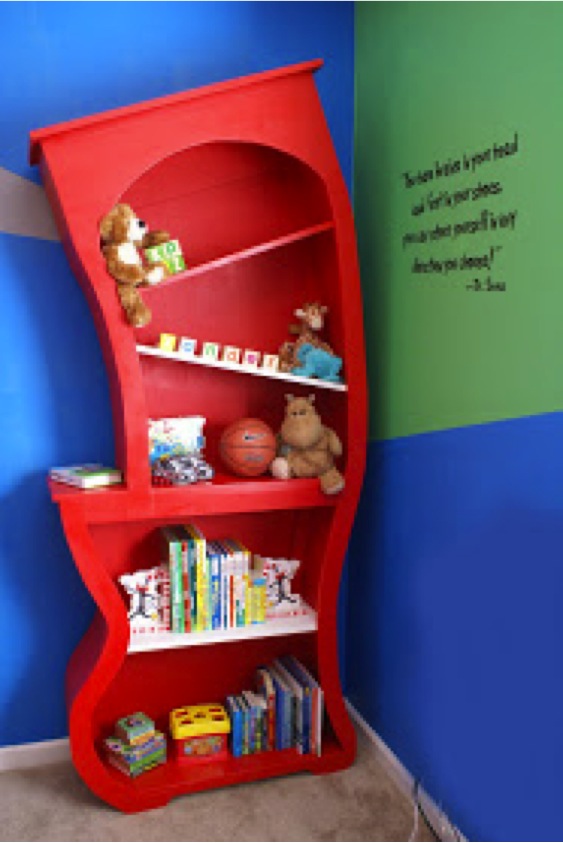 This amazing Dr. Seuss Book Shelf is the work of Tamara over at the Alabahamians.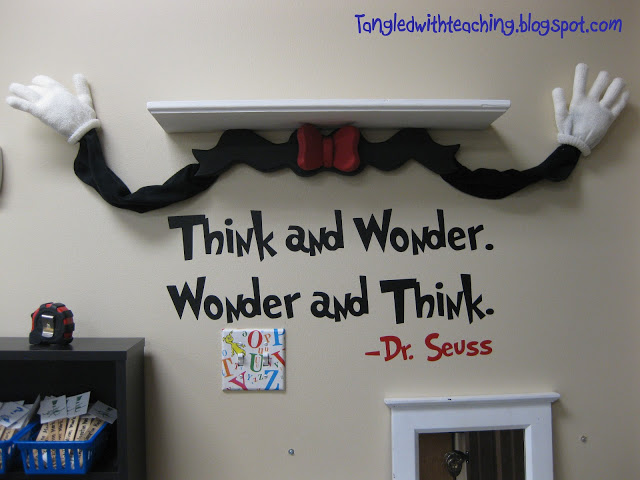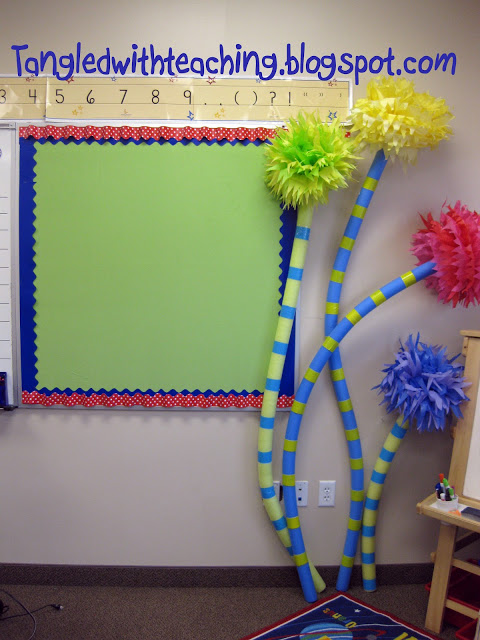 Debbie from Painted Therapy gave an old dresser a little Dr. Seuss flair with a Dr. Seuss quote. She even named the dresser Theodore, after Mr. Seuss himself.
Melissa from Welcome To The Woods is a life-long Dr. Seuss fan and has 29 of his books! Melissa turned a $20 Craigslist table and chairs find into this fabulous Cat In The Hat decorated set.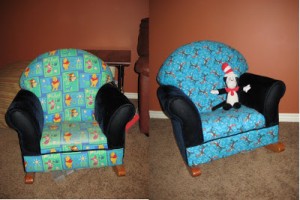 Victoria at Obseussed took a staple gun and covered these two kid-sized chairs with some fun Dr. Seuss fabric.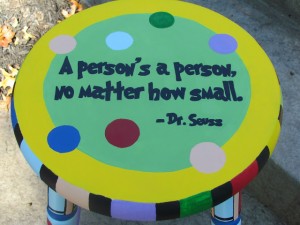 The folks at Shop Dog Furniture painted this wonderful Dr. Seuss inspired stool.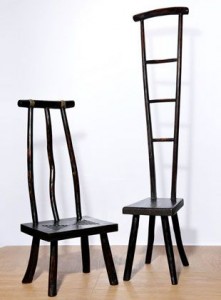 I found these adorable Dr. Seuss inspired chairs on Pinterest (source unknown). These would make for a not so difficult DIY, don't you think?
And finally, if you're not looking to DIY, here are a few more fun Dr. Suess decorating ideas to inspire you…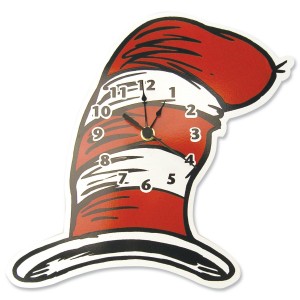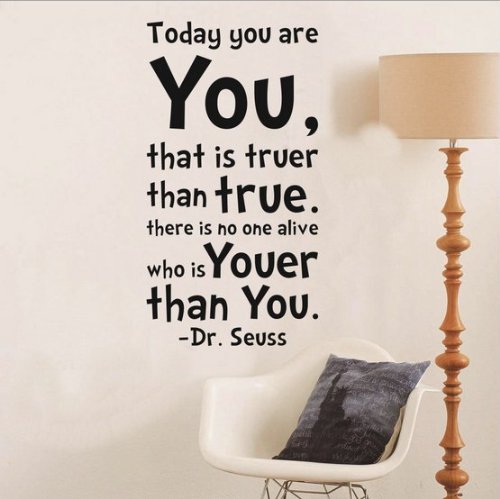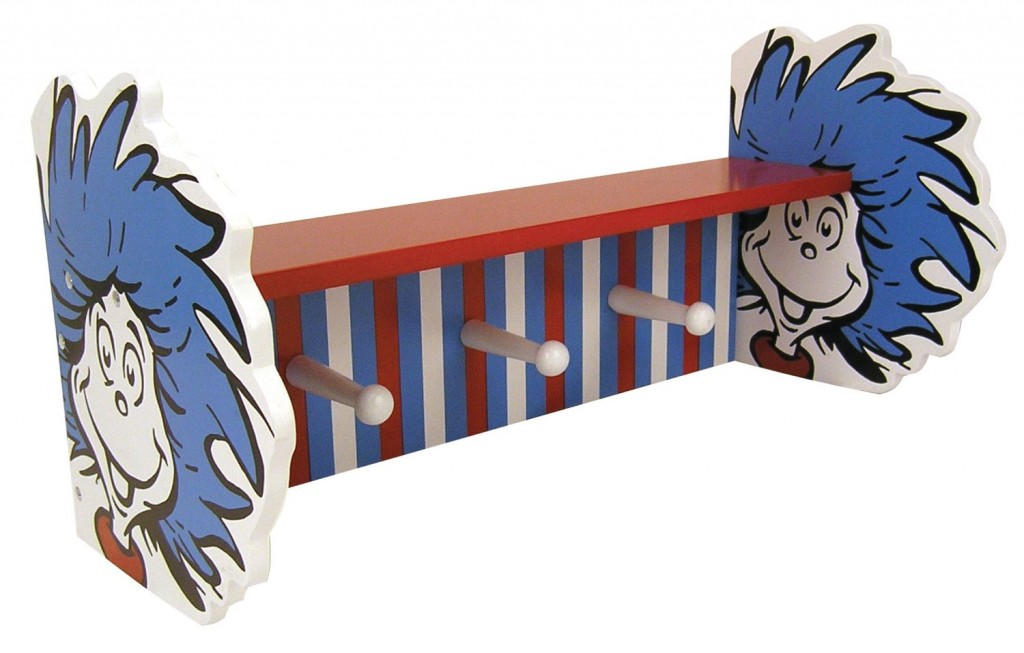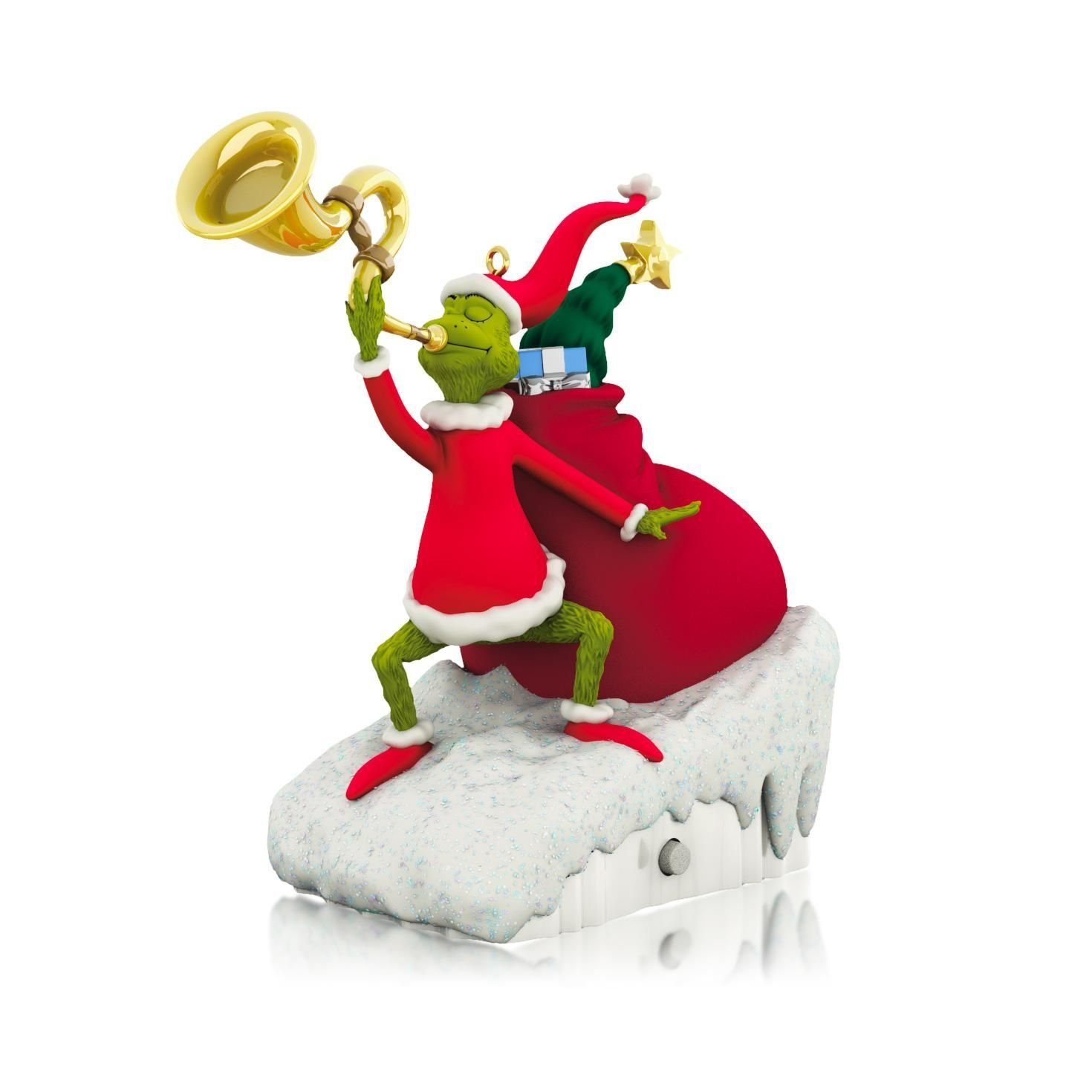 So there you have it, tons of Seuss fun! Now, "Don't cry because it's over, smile because it happened."
― Dr. Seuss
Before you go, check out these 11 Amazing Kids Playhouses Under The Stairs!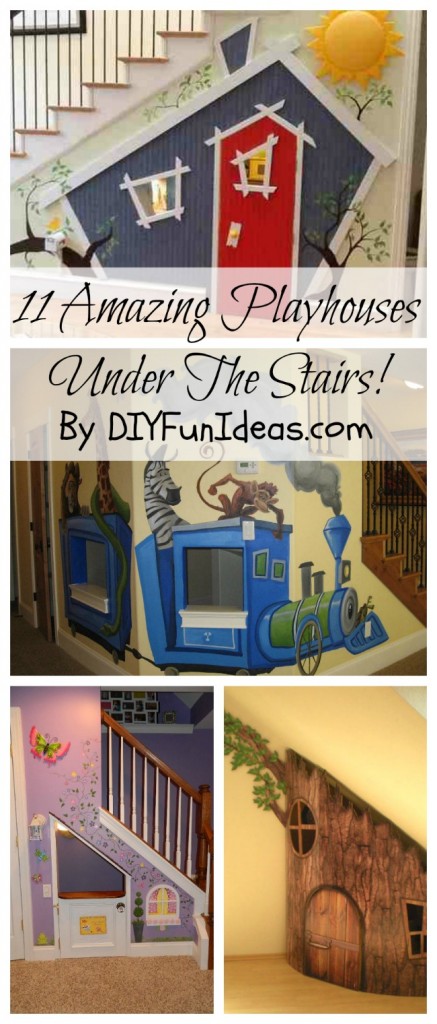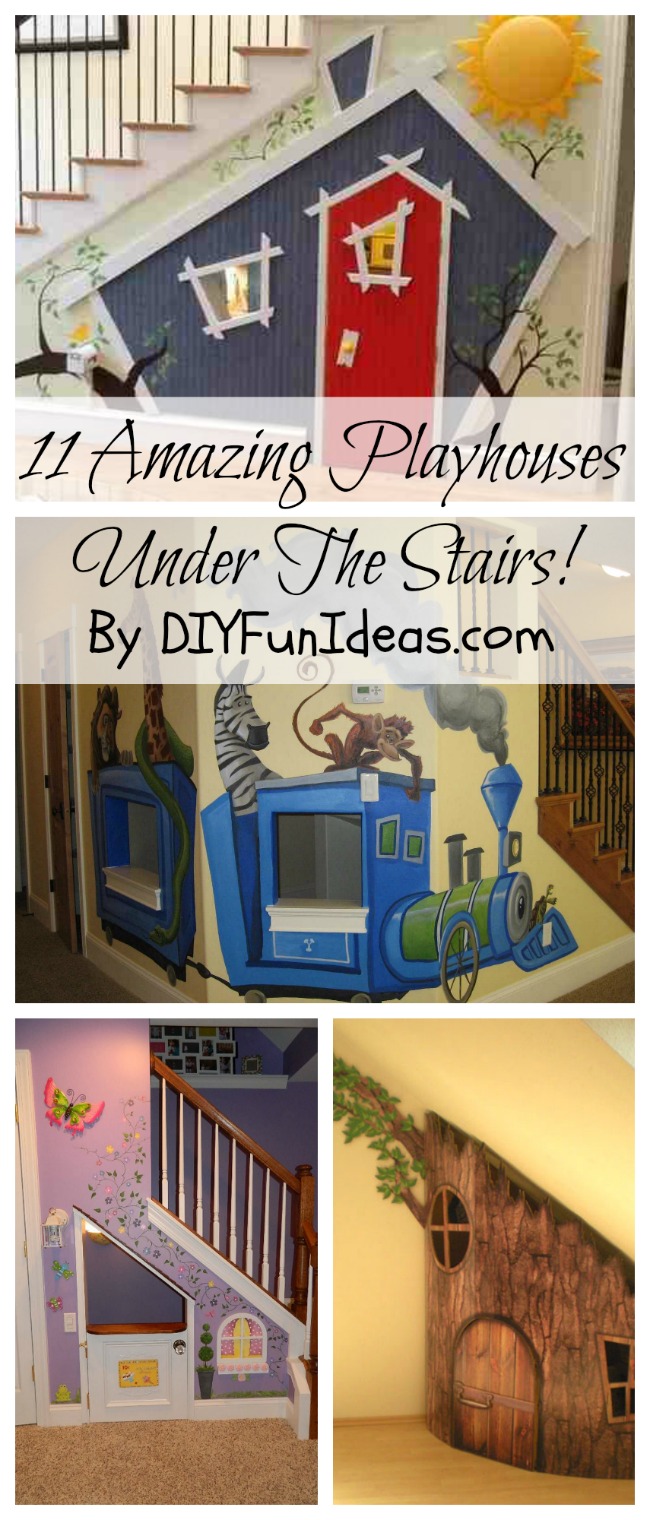 And these fun DIY Ideas & Inspirations From Hobby Lobby.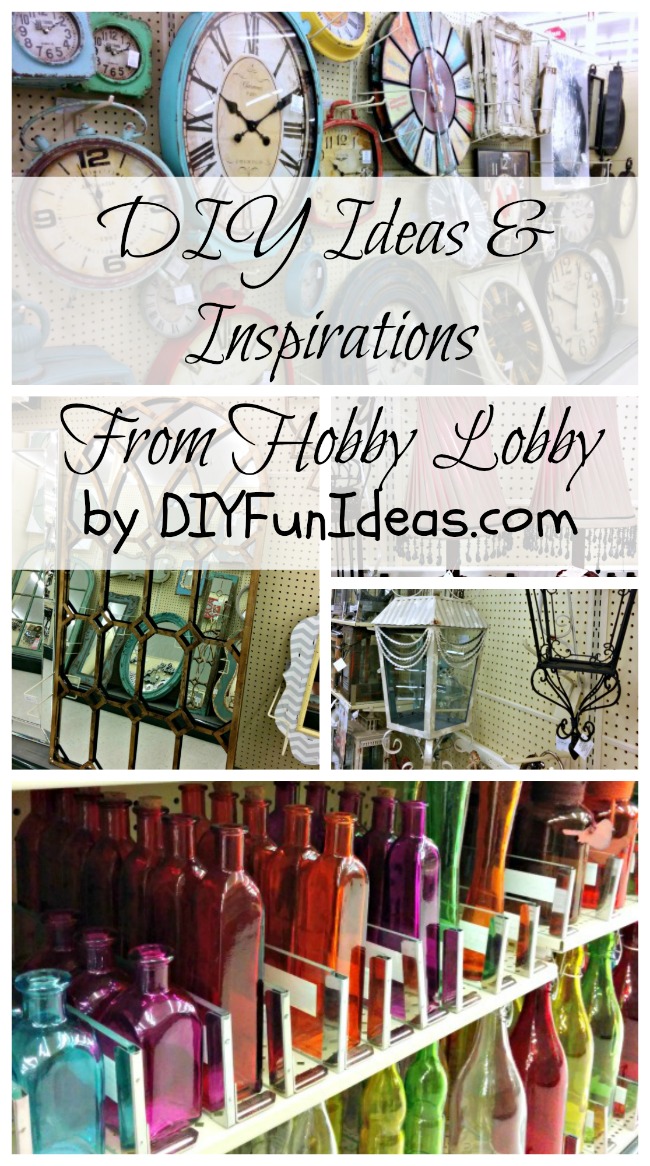 Cheers!
~ Jenise
This post linked to some of these totally fabulous blogs.
Disclosure: This page contains affiliate links. Read full disclosure here.