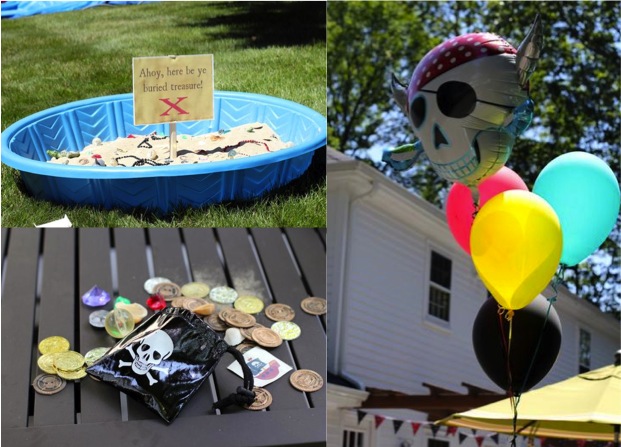 If this is your first visit, please 'Like' us on facebook so you don't miss out on daily DIY ideas and inspirations! And please don't forget to share this page with your friends. :-)
How to spoil your kids really bad and show off to your neighbors…oh, um, I mean: how to throw your kids a pirate party.  :-)
Stuck on ideas for your kids' birthdays this year? Why not throw a pirate party. I've found all kinds of ideas for you. Now mind you, some of the ideas are a bit over the top (like cannons and a pirate ship on your lawn), but there are plenty of ideas here for simple folk like myself. I really like the digging for buried treasure idea. Very cool concept. So follow the link below for a full menagerie of party ideas and inspirations.
And don't forget to

follow and share

DIY Fun Ideas here on our facebook page

so we can continue bringing you fun & fabulous DIY ideas and inspirations!



Cheers!
~ Jenise