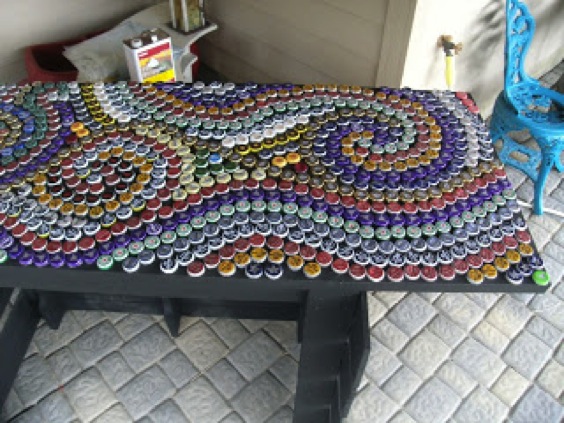 If this is your first visit, please 'Like' us on facebook so you don't miss out on daily DIY ideas and inspirations! And please don't forget to share this page with your friends. :-)
This table really wowed me! I love the colors and the design. It's so unique and quite a conversation piece. A real jewel. And mosaics are surprisingly easy to make. The hardest part of this project will be drinking all those bottles of beer to collect enough bottle caps. Although, I did find this place
where you can buy old bottle caps in packs of 100. So that's one way to go.
Anywho, to learn how to make your own fabulous bottle cap mosaic table just follow the link below….
So there you have it. Wishing you many, many happy bottle cap mosaic adventures.
And don't forget to

follow and share

DIY Fun Ideas here on our facebook page

so we can continue bringing you fun & fabulous DIY ideas and inspirations!



Cheers!
~ Jenise