Never lose track of this project! PIN IT and 'Like' it on facebook so you'll always be able to find it.

It's amazing that a few simple adjustments to the way you hang your curtains can transform an entire room. Raising the height of the curtain rod, along with extending the width of the curtains beyond the window frame will give any room the illusion that it's much larger that it really is.  Check it out for yourself…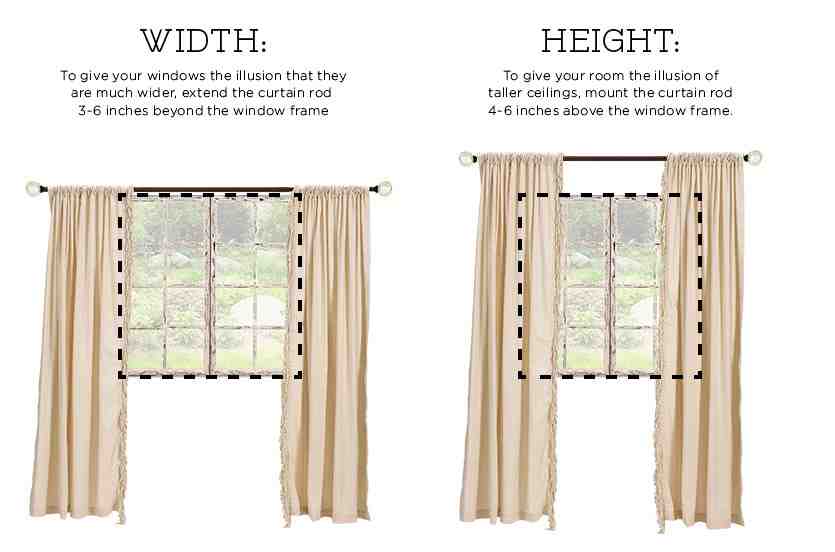 Cheers!
~ Jenise
p.s. Always find this project by pinning it & liking on facebook. Then stay tuned for more fun & fabulous DIY ideas and inspirations!
(adsbygoogle = window.adsbygoogle || []).push({});>
(Secret: There's some exclusive content on that thar facebook page…sshhh!…okay, I guess I just ruined the secret.)