Before we get started, just a quick reminder to enter the High Heel Planter Giveaway! Just a few days left to enter!!! Simply sign up for email alerts in the right margin and forward your Feedburner email confirmation to me at jenise@diyfunideas and you'll be entered!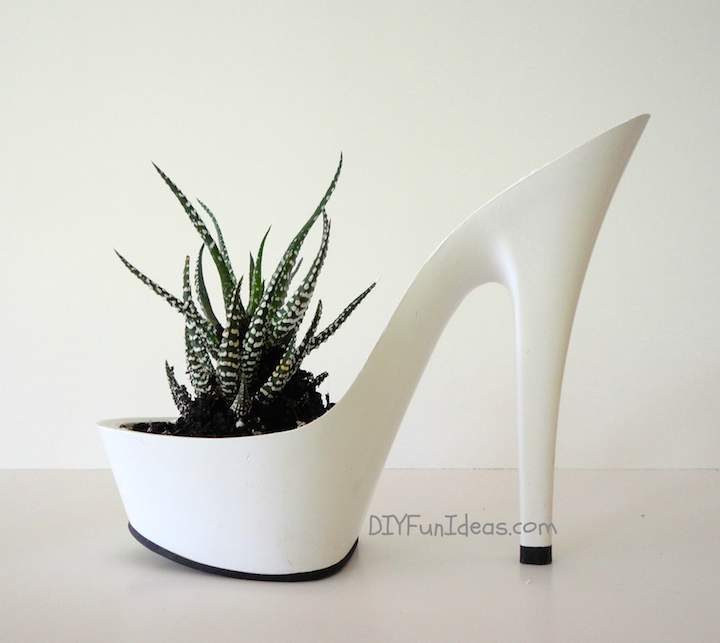 Now, back to our originally scheduled program…
Father's Day is right around the corner and I'm seeing all kinds of Father's Day gifts everywhere I look. Some I think are great ideas, while others I think: not so much. But what do I know, I'm not a dad. So I decided to go straight to the horse's mouth to answer the question: What do men really want for Father's Day? And my 30-something brother and his 30-something buddies are now the horse's mouth. (Sorry, guys but you have to admit that's better than being the potty mouth that I'm used to from you all.) Anyway, I posed the questions and now I have the answers for any and all curious ladies…
First, the question is geared toward what they want from the Mrs. The "gentlemen" all agreed that they will absolutely love anything their kids get or make for them. They will love the burnt toast the kids bring them in bed and they will wear the ugly paper tie (just not in public) that their teacher really thought they needed. But let's move on to what then men want for Father's Day from the women in their lives…
THE NUMBER ONE TOP OF THE HEAP UNANIMOUS ANSWER TO WHAT MEN WANT FOR FATHER'S DAY IS…   Sorry, but since I prefer to keep this blog PG rated, you will have to infer the answer. It is something I never ever wanted to hear come out of my little brother's mouth because as far as I'm concerned, he is still that goofy 7 year old little boy picking his pants out of his butt while he runs down the block playing tag. If you need more of a hint, then all I can say is there is a reason I put quotes around the word "gentlemen."
Now that I got that out of the way, here is the rest of the list, in their exact words and in no particular order…
– Xbox One
 or PS4
or a specific game we've been eyeing
– Best Buy or Amazon Gift Card
– All day fishing trip
– Jet Ski purchase or day long rentals (we're in Florida so this may be specific to the area)
– Did I mention GOOD beer or steak
? (they made sure I capitalized "GOOD")
– GOOD tickets to my favorite sports team or concert or something
– Peace and quiet for a few days….. no really
– Big screen TV
– Newest awesome smart phone
off-contract (we both always go off-contract)
And there you have it. The men tell all about what they really want for Father's Day. Don't you love the "peace and quiet for a few days" answer?
So enjoy your Father's Day this weekend!
~Jenise
This post linked to some of these wonderful blogs and here.