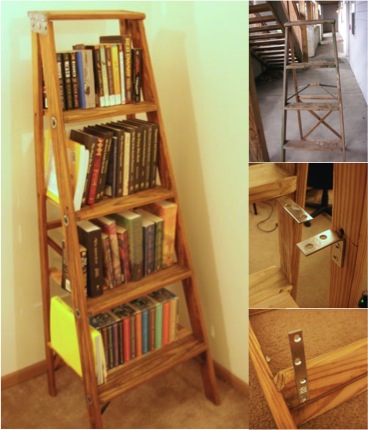 Don't Miss out! SIGN UP FOR EMAIL ALERTS so you don't miss another fun DIY!
A while back I featured this really cool DIY hanging ladder bookshelf.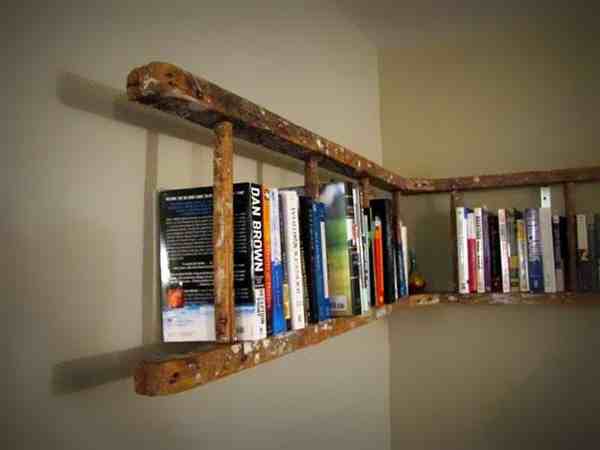 Today, I offer a completely different spin on the ladder bookshelf. The difference between the two ladder book shelves is that one hangs, while the other sits upright. Also, one is kept in it's paint splattered state, which gives it a certain charm, while the other has been cleaned up and sanded down for a like-new finish. Both have their unique points of interest and create a unique display for your home library.
The builder of today's standing bookshelf found an old ladder in the trash and decided to take it home and find a good use for it, which he did. He added brackets and some oak shelves and now has a very lovely place to store all his good reads. For the full directions on how to build your own DIY ladder bookshelf, check out the DIY ladder bookshelf tutorial and enjoy!
And check out my formica cabinet makeover that I posted earlier today. I love how it turned out!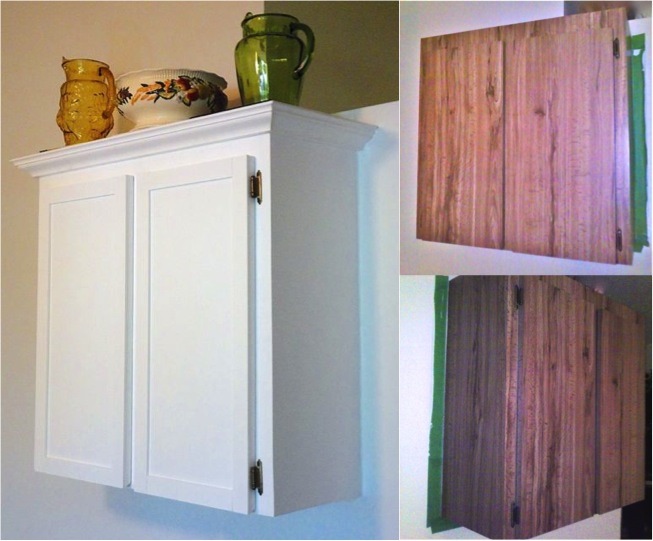 ENTER YOUR EMAIL ADDRESS ON THE RIGHT to keep getting all the unfiltered new fun ideas directly to your inbox! And FOLLOW ME ON PINTEREST too!
Cheers,
Jenise