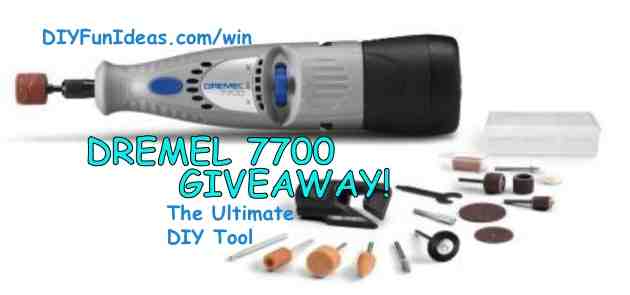 And the winners are in!!!
First, thank you to everyone who entered!
I so appreciate you taking the time to enter and follow me.
I wish I could give a Dremel away to each and every one of you.
But what I can and will do is continue bringing you really fun do it yourself ideas and inspirations.
So, without much ado, here are the winners:
1) Email entry winner: Kathie Cicoria
2) Pinterest entry: Jen Harka
Congratulations!
I will be reaching out to the winners via email shortly.
Again, thank you all so much for entering and joining me here on DIY Fun Ideas!!!
Cheers!  ~Jenise
PLEASE ENTER YOUR EMAIL ADDRESS ON THE RIGHT to keep getting all the unfiltered new fun ideas directly to your inbox! And FOLLOW ME ON PINTEREST too!