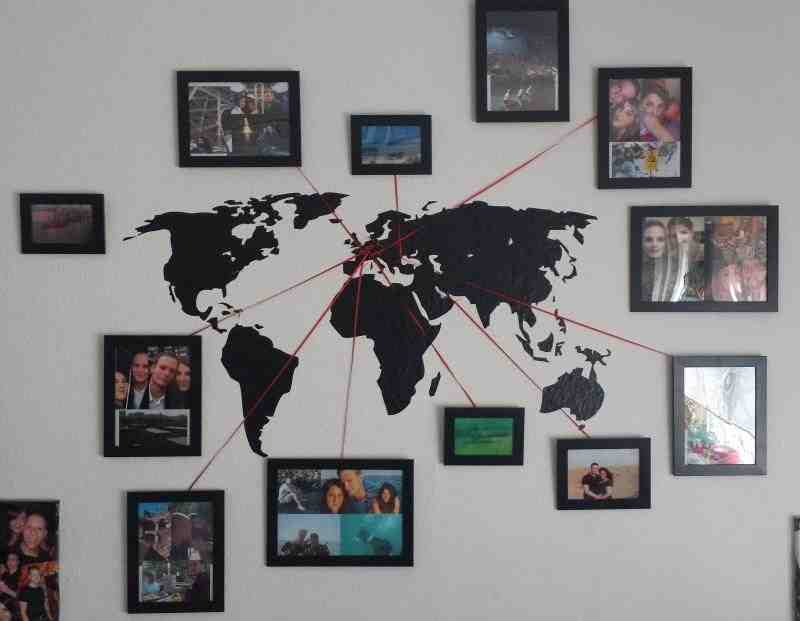 Never lose track of this project! PIN IT so you'll always find it.

It often seems these days that our most treasured memories never get any further than our 4.2″ phone screens. I admit, I'm guilty of it. I keep planning to print photos (I even bought photo printer paper), but somehow I never seem to get around to it. But maybe this photo display idea will motivate some of you to get off your behinds and get to sharing your favorite pictures, particularly if you're a travelin' kinda folk. Just get yourself a world map decal
. Put it up on the wall. Hang your favorite travel photos and use tape or ribbon to connect the photos with the places they were taken.You can even mark on the calendar your "on the list" places to visit. It's a really fun idea and a great way to show off your fun fave vacation pics. Then get to planning your next fun in the sun travels.
Cheers!
~ Jenise