Hi friends! Welcome! If you're new here, make sure to sign up for email alerts (in the right margin) so you never miss a fun DIY!
Remember the faux silver leaf doors that I just painted? (Yes, yes, the wall color is changing soon!)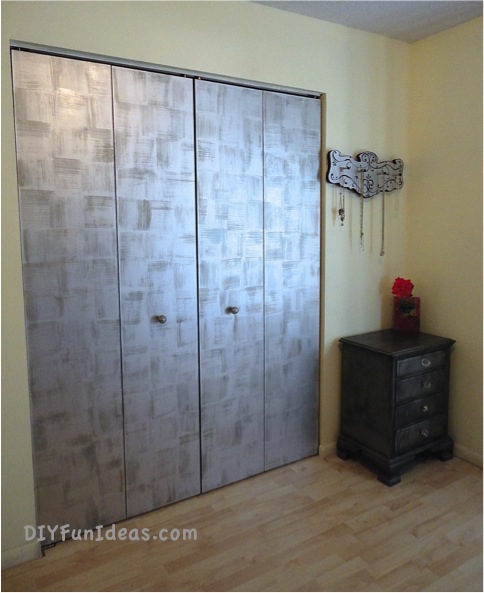 Well, hanging next to the doors was an old wooden coat rack that been there forever. Unfortunately, I don't have a before picture because I was planning on ripping it off the wall and throwing it out. However, that old coat hanger had a different idea and it would not budge. I would have really messed up the dry wall if I tried to take it down. So while I was painting the silver doors I was also watching that ugly coat rack from the corner of my eye. It had a dark stain with what I can only describe as a grandma craft design. I just couldn't bare it. So in the middle of painting the doors I took my silver paint covered brush to it. Then I thought, eh…that's not terrible. Perhaps I could do something with it. So I decided to add some fun swirly designs.
I found this image of calligraphy swirls online and used it as a base for my design…
I drew a design on a piece of paper based on the calligraphy swirls, taped it to the wall and then copied my design onto the silver painted wood.
Doesn't my drawing look like the bat signal??
Here's a close-up of my penciled in design…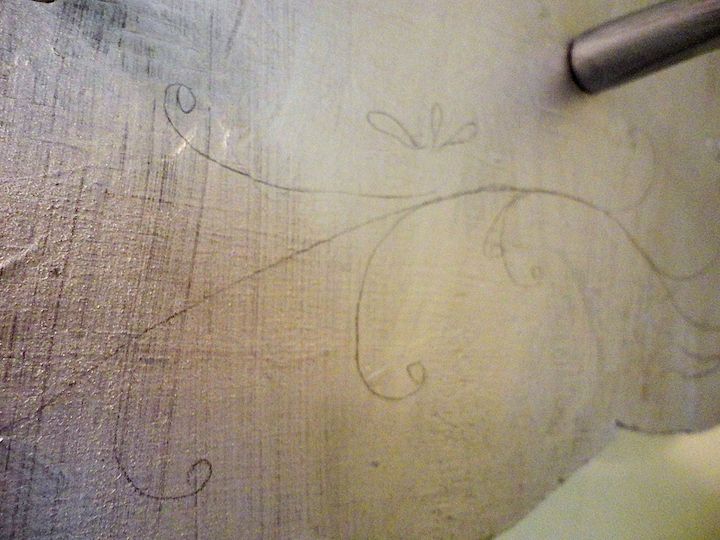 I used some basic craft paint in black…
To create this design, I used an angled brush, which really helps to vary the width of the painted lines. You definitely want to have thicker and thinner areas on your design to give your design more interest.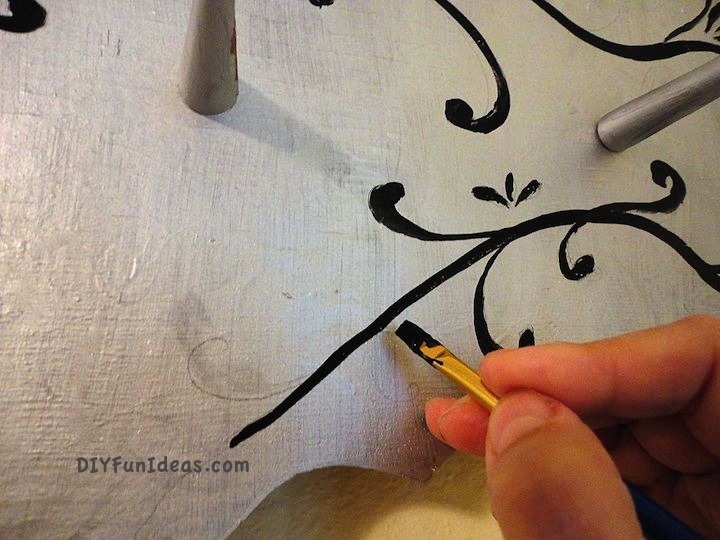 The swirls coming off your main drawing lines should be thinner at the base. To do that start with your brush on the line and slowly pull it away. If you start away from the base line and paint your way in, you won't get a narrow connection to the base line. I tried and just couldn't get it to work.
As you paint your swirls, do not turn the angle of your brush. That will give the swirl a naturally thicker curl.
Doesn't the above picture look like I only have half a thumb??
Creating this design definitely required a steady hand. Unfortunately, mine wasn't so steady. So as I painted, I also used Q-tips to clean up the areas I messed up. Lots of Q-tips…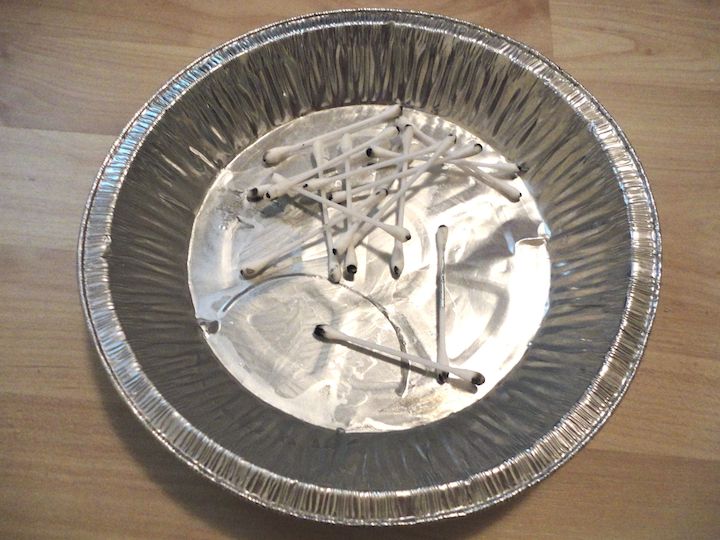 Here's a close-up…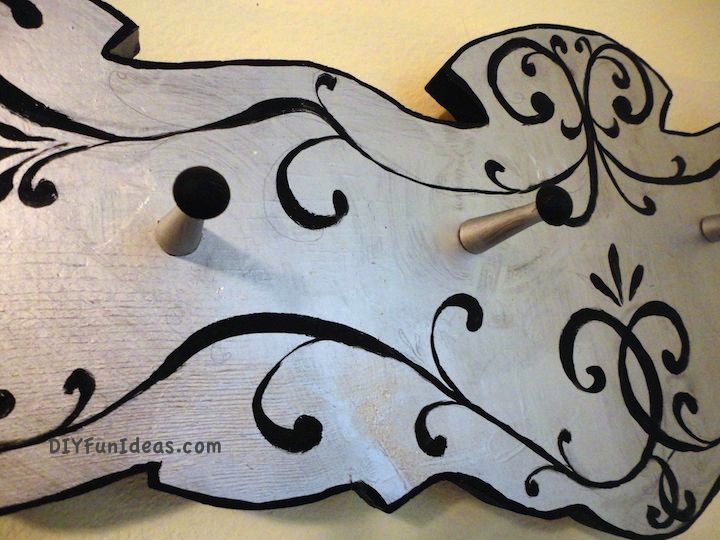 Notice there are still some pencil lines on the silver. When I finished my swirls, I painted over the remaining pencil marks with more silver paint. And waa-laaa, a lovely place to hang my jewelry!
I hope my DIY upcycled jewelry hanger inspires you to create something amazing! Oh, and before you go, please check out my DIY high heel planters! Can you say total shoe LOVE?!!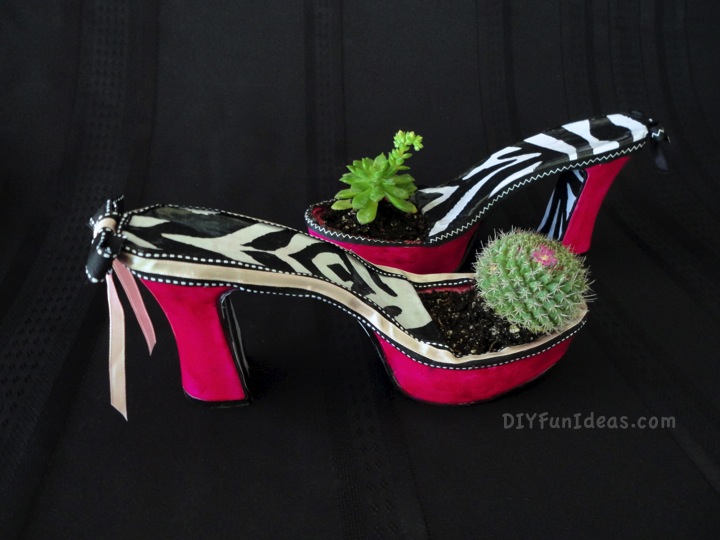 Don't forget to ENTER YOUR EMAIL ADDRESS ON THE RIGHT to keep getting all the unfiltered new fun ideas directly to your inbox! And FOLLOW ME ON PINTEREST too!
Cheers!
~Jenise
This post linked to some of these wonderful blogs and here.