Hi friends! Thanks for stopping by! Please sign up for email alerts so you never miss a fun DIY. And don't forget to pin the above image and share with your friends!
My apologies that I have been a little slow posting this past week. But I promise that I have a perfectly valid explanation…sort of. I have been indulging in my new guilty pleasure. You see, I just got HBO and, well, for the last week and a half I have been spending way too much time watching True Blood for the first time. I started with Season 1 and right now as I type, I have a screen open that is playing Season 5 Episode 10. Shameful, isn't it? But totally, totally fun. And it is filling that hole left behind after the season finale of Walking Dead this past spring. So that means something, doesn't it?
On the plus side for my DIY self, it's given me plenty of time to think up my next project. And I have to admit that this DIY ranks towards the top of my list of all-time favorite fun craft projects.
[Breaking here to watch the rest of the episode and eat a chocolate peanut butter sandwich.]
[Continuing break. Episode 10 is over. Starting episode 11.]
Now, onward to the project. While recently trolling Pinterest, I came across a shoe rack that was made from PVC piping. I thought it was pretty brilliant and it got me thinking: what else could be made from PVC? I came up with several interesting ideas that I plan on trying, but was head over heels about my number one idea: making bangle bracelets from PVC! So I finally got off my butt and headed over to the hardware store and picked up both 2-inch and 3-inch diameter pre-cut 2-foot long sections of PVC piping.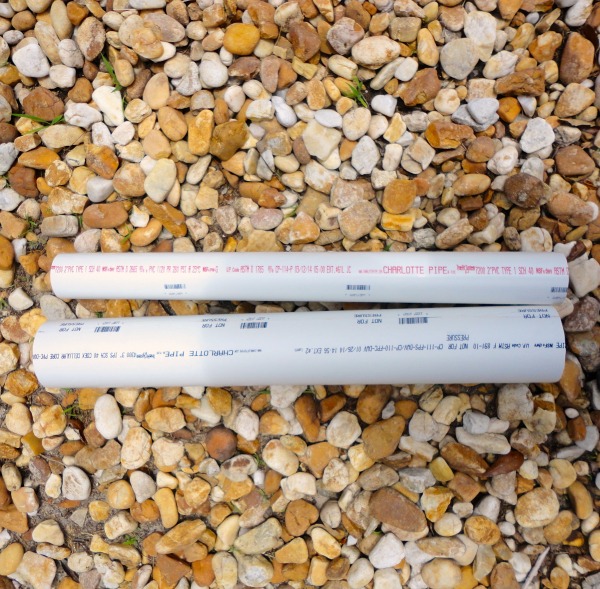 I started by covering them both with a coat of white semi-gloss spray paint to cover up the pre-printed writing.
The 2-inch diameter PVC was a little narrow, so I ended up only using the 3-inch piping. But the 2-inch one won't go to waste. I've got a fun DIY idea to use it later.
The next step was to cut down the PVC. I used a miter saw to slice through the PVC, cutting rings at varying widths, so no measuring was involved.
If you don't have a big old miter saw, no problem. A small hand saw will do the job just fine.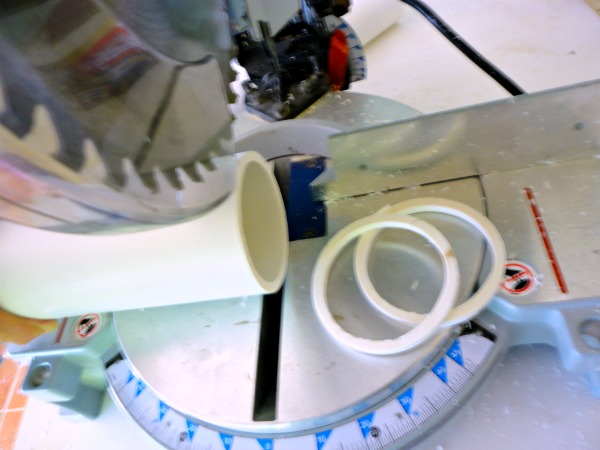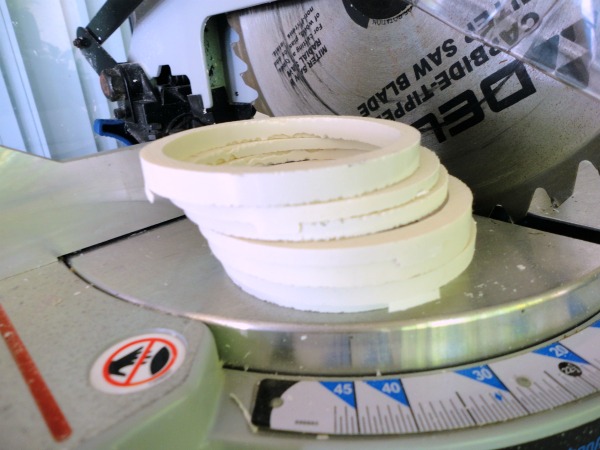 The edges were pretty raw, so I used a rotary dremel to sand down the cut edges. And don't worry if you don't have a dremel. PVC is pretty soft and can be easily sanded by hand.
Next, I hand-sanded the rings using 400-grit sand paper for a super smooth finish.
Finally, I picked out a few colors of craft paint, from my stash, that I thought would be fun for decorating: bright magenta and patina. I used a small art brush to paint different designs onto each bracelet.
Here are the fun, final results. [And starting episode 12 right now.]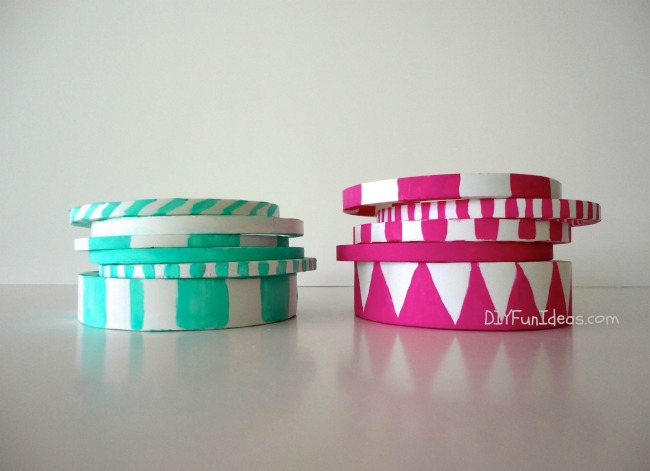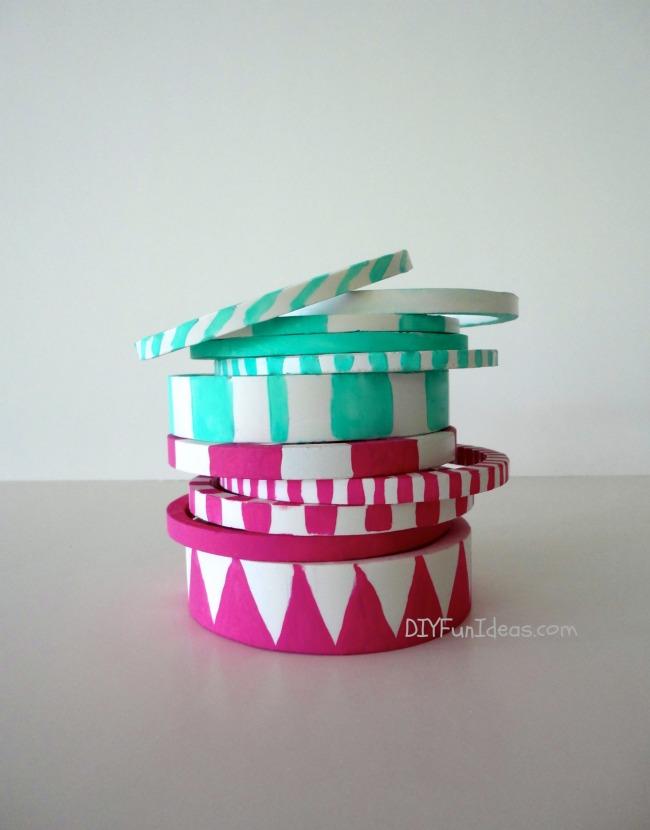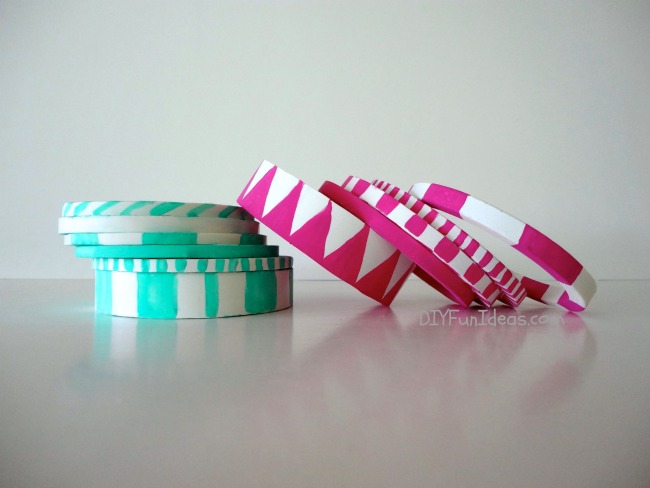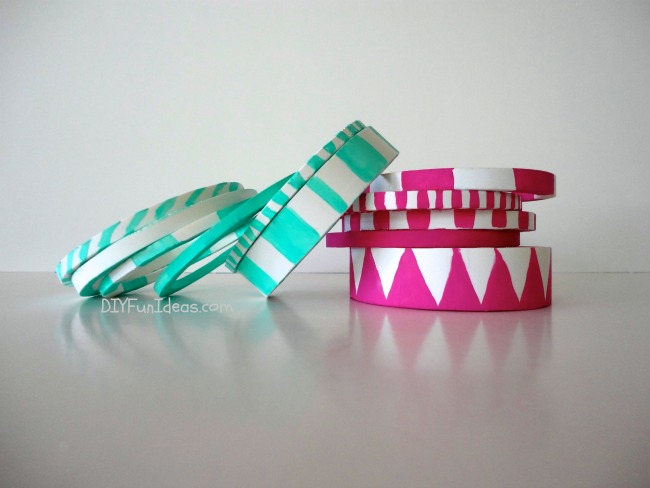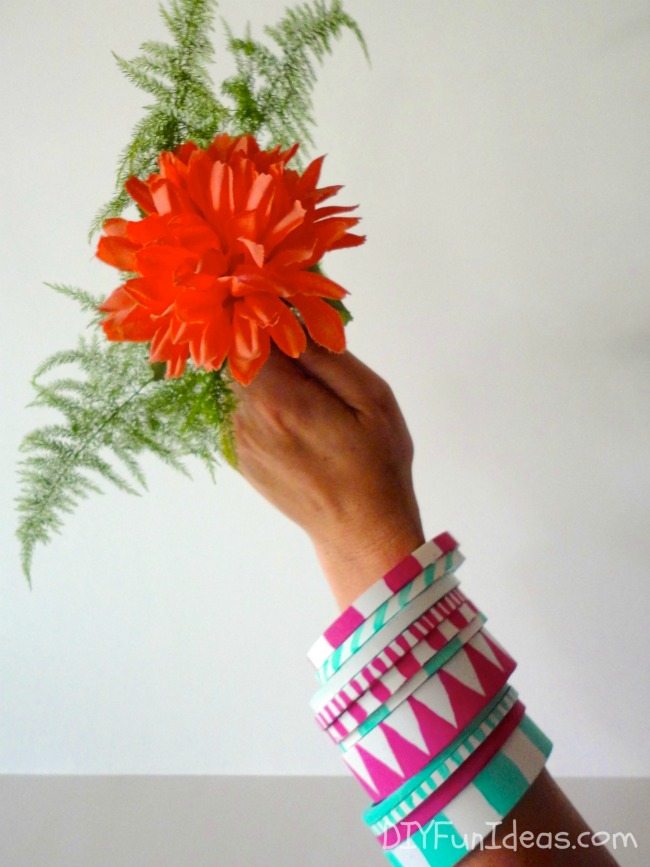 I thought the bracelets would be heavy, but they feel nearly weightless. And what I really super-duper love about this project is that since they're so inexpensive and easy to make, I can easily make and paint sets to coordinate with tons of outfits! I'm already making plans.
So there you have it! Fun, easy, budget friendly do it yourself PVC bracelets. Totally loving it!
Oh, and by the way, my other favorite DIYs are my Fabulous High Heel Planters…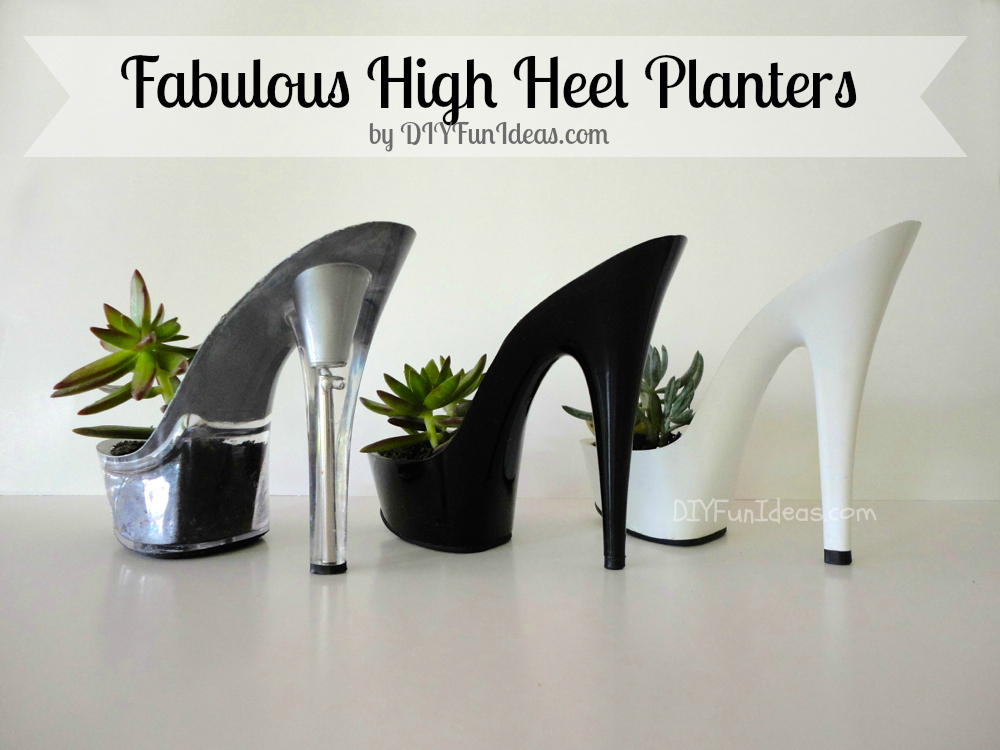 Now back to the next episode of True Blood!!!
Cheers!
~Jenise
This post linked to some of these wonderful blogs and here.