DON'T MISS OUT!!! Enter for a chance to win one of TWO FREE Dremel Kits, the must have DIY tool! DETAILS HERE.
I LOVE a bargain. And this amazing transformation is definitely that! It only cost $60 to turn a not so pretty entry into a beautiful and inviting one, giving the home a great first impression and lovely curb appeal. Not only is this curb appeal transformation amazingly easy, but it's a great idea if you're working on staging your home for spring sales season.
The home owner of this incredible curb appeal transformation used a special painted concrete technique with the use of a stepping stone mold
. Yep, all it is is paint. Brilliant! Want to know more? Then check out this amazing how to transform your curb appeal for $60 tutorial and enjoy!
And if you're looking for more ideas on transforming the exterior of your home on a budget, then check out How-To Update With Beautiful Faux Stone Finish.
You can even add this beautiful patio deck made from click together wood tiles.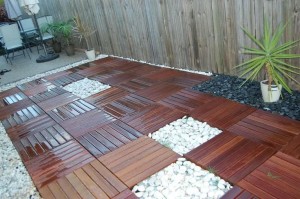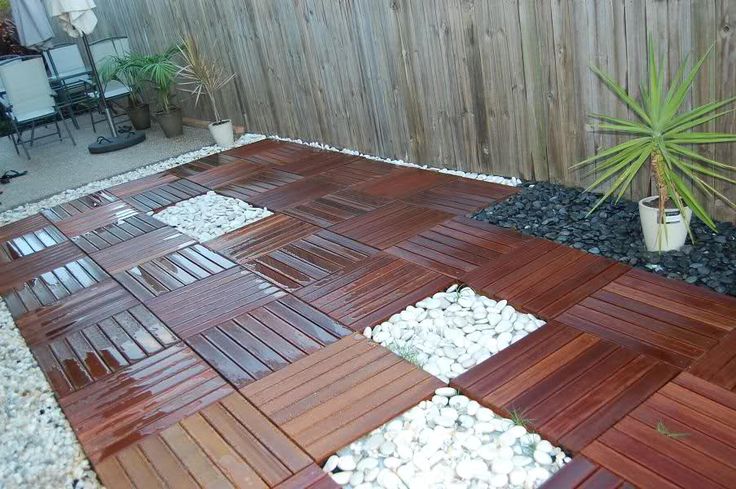 And if you want something a little bigger, you can always build this DIY Pallet Deck For Under $300!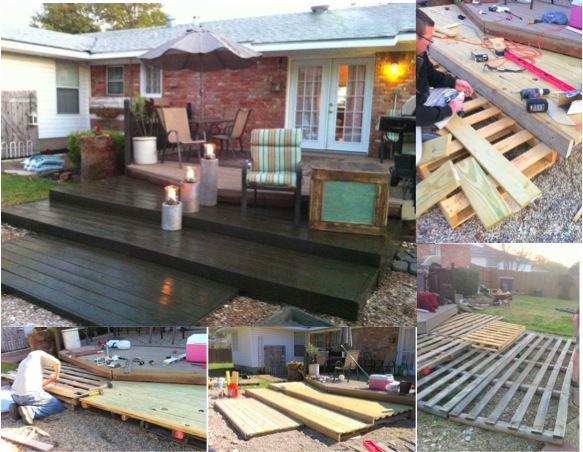 Cheers!
~ Jenise
p.s. Don't forget to ENTER YOUR EMAIL ADDRESS ON THE RIGHT for all the new fun ideas! Then FOLLOW ON PINTEREST & PIN THIS PAGE so you'll always find it. You can Like us on Facebook too! Then stay tuned for more fun & fabulous DIY ideas and inspirations!
(Secret: There's some exclusive content on that thar facebook page…sshhh!…okay, I guess I just ruined the secret.)