Hi Folks! I've been a busy bee this week working on the latest room update. I already installed the beautiful floors (in one afternoon!)…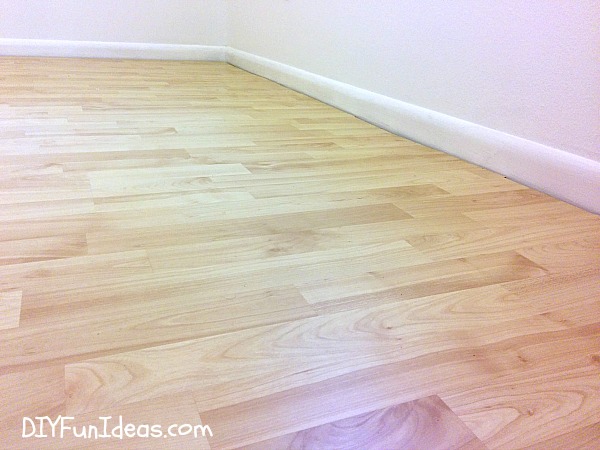 …and then I built this genius (if I do say so myself) under the bed storage solution that I converted from an old book shelf…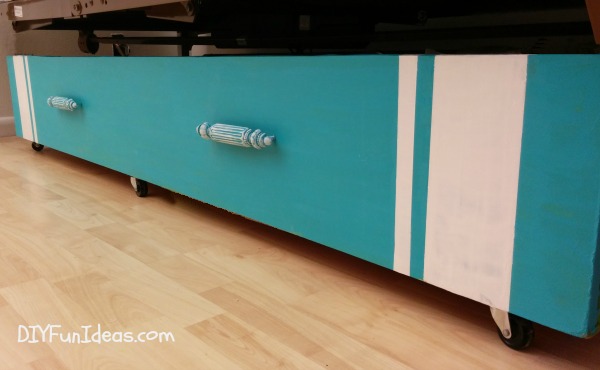 So the latest DIY for this room is the striped wall. And I'm totally loving it! It really gives life to the room. I mean, check out the before picture…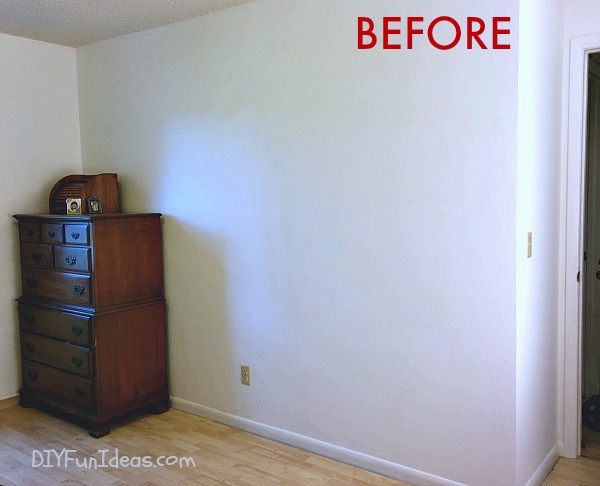 Can you say boring??? Blah! Yuck.
At first, I wasn't sure what to do to liven it up. So I thought and I thought and I thought. Then my brain hurt.
I first considered stenciling the wall. I have been wanting to try stenciling. But then I felt stripes would go better with the overall feel I was going for. Not to mention it's a lot easier and less time consuming than stenciling. (Although I still might try stencils somewhere later on.)
So I got me some painters tape, taped out the wall with the stripes 10″ wide and 10″ apart.
I painted in my first stripe and this is what happened…
Sadness. :-(
I didn't have any problem painting the stripes on my under the bed storage. But I believe that's because the surface was completely smooth. The walls on the other hand have texture and even though I rubbed down all the tape edges before painting, paint was still able to get underneath.
So I re-thought my stripe painting strategy. And I figured out that these three easy steps will get you perfectly sharp paint lines every time…
First, instead of using a 2-inch paint brush
, I used a small art brush
for painting along the tape line. Then I used the 2-inch brush to fill in the stripes.
Second, don't over load your brush with paint.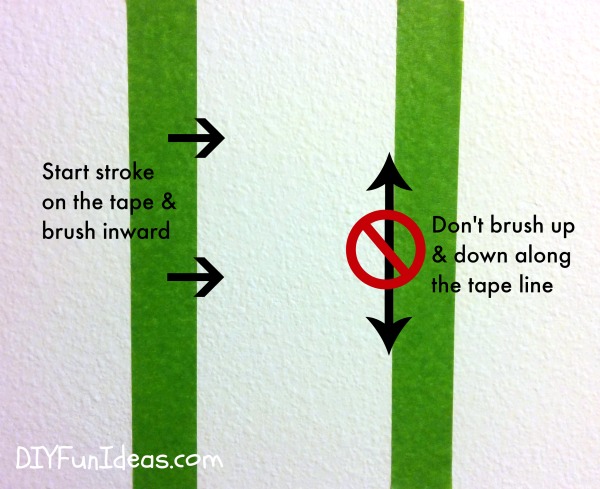 And third, when painting along the tape line, instead of using up and down strokes, start the brush stroke (with the small brush) on the tape and brush inward. That way, you're pulling the paint away from the tape line and the paint won't have a chance to seep underneath the tape. Once you've outlined your entire paint line using this technique, you can use the larger brush to fill in your stripes.
And look how pretty my paint line turned out!!!
Now, let's take one more look at the before picture…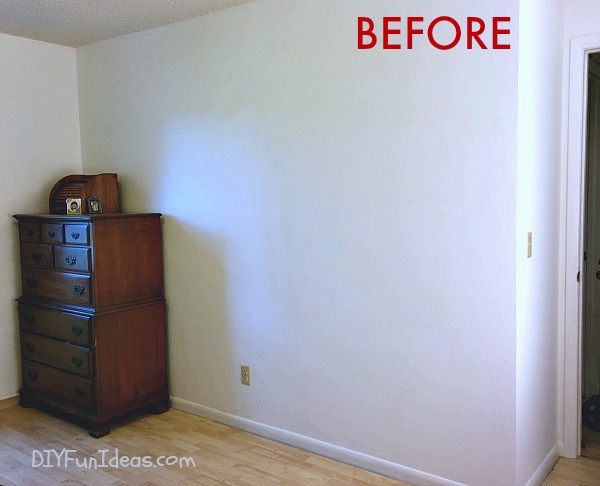 And here is the beautiful after…
Talk about transformation!
It's amazing what a little paint can do, isn't it?!!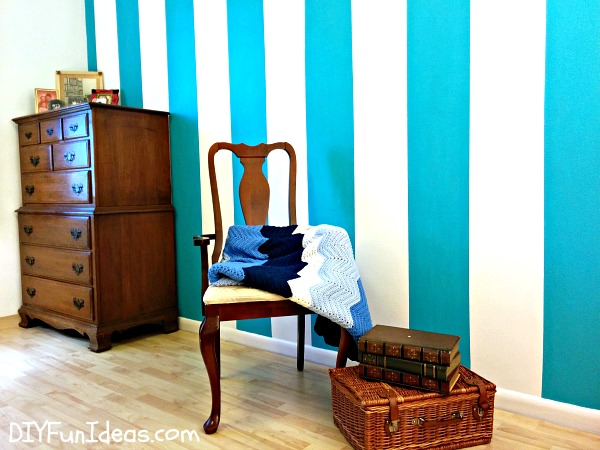 The color is Behr Marquee Caicos Turquoise. And, as always, I added Floetrol
to the paint which helps to completely eliminate brush marks. (Also works REALLY AWESOME on trim and baseboards.)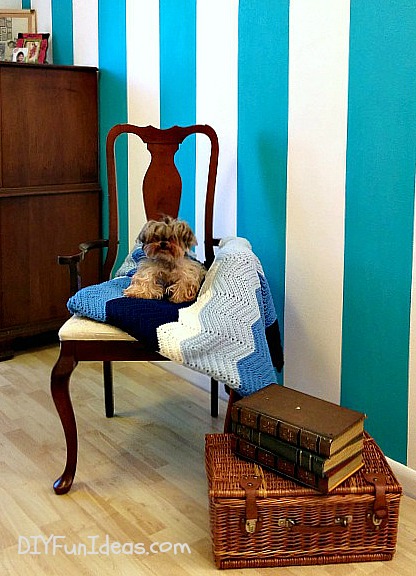 Lily always has to get in on the action.
I have a bunch more updates that I'll be doing in this room, so stay tuned for more and click HERE to sign up for email alerts so you never miss a fun DIY!

Cheers!
This post linked to some of these totally fabulous blogs and Remodelaholic.