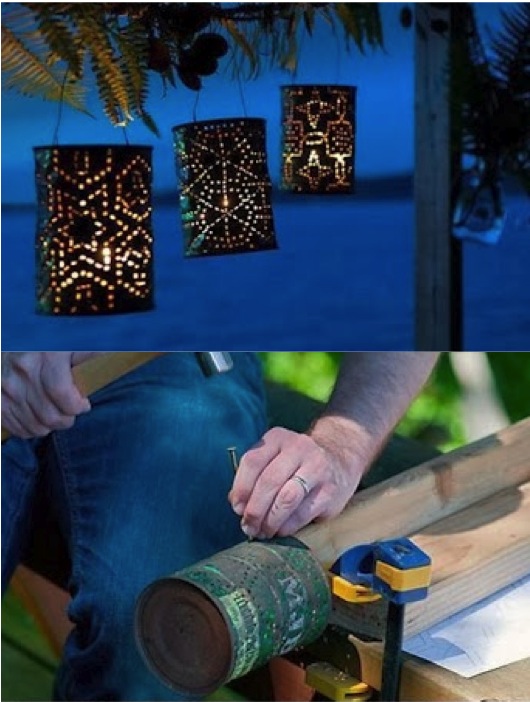 If this is your first visit, please 'Like' us on facebook and SHARE THIS PAGE with your fb friends so you don't miss out on daily DIY ideas & inspirations! 
Look at all the pretty lights! It's amazing what you can do with an old tin can. This is only one of the many ways to reuse and upcycle an old can. String the lights
up in your yard for an evening garden party where they'll twinkle with the stars. Set them on an outdoor table for a gentle evening illumination
. Line them up along a walkway
to direct visitors to your front door. I'm sure you can come up with a ton more ideas. Use coffee cans for big lanterns and soup cans for small. The sky's the limit. So follow link below for a quick tutorial on how to create your own evening luminaries…
And don't forget to

follow and share

DIY Fun Ideas here on our facebook page

so we can continue bringing you fun & fabulous DIY ideas and inspirations!



Cheers!
~ Jenise