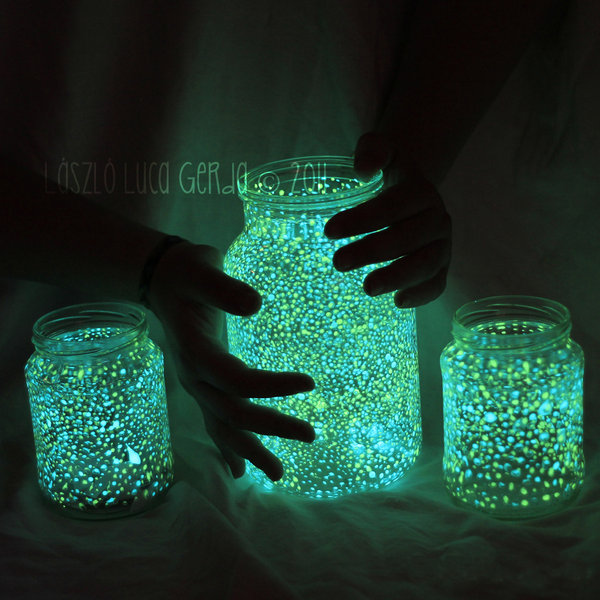 Don't Miss out! SIGN UP FOR EMAIL ALERTS so you don't miss another fun DIY!
These glow in the dark mason jars remind me of catching fireflys as kid. We used to catch them and put them in jars to watch them light up. Then mom would make us let them go because we weren't allowed to bring bugs into the house.  :-(
Anyways, this is such a fun project and great to do with the kids. The project designer provides a link on her website for the paint, but it's in the EU, so if you're purchasing in the U.S. you can find it here
.
For full instructions on how to make your own firefly glow in the dark mason jar follow the link below.
Don't forget to ENTER YOUR EMAIL ADDRESS ON THE RIGHT to keep getting all the unfiltered new fun ideas directly to your inbox! And FOLLOW ME ON PINTEREST too!
Cheers!
~ Jenise