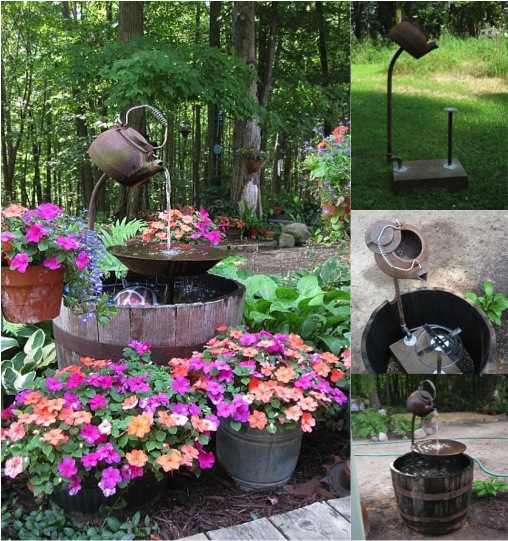 Don't Miss out! SIGN UP FOR EMAIL ALERTS so you don't miss another fun DIY!
There are so many wonderful ways to beautify your garden. Adding a gorgeous water feature like this beautiful fountain is a perfect example. The fountain reservoir is made from an old whisky barrel. A support is placed within the barrel that has a pipe attached to it that runs up to the old tea pot. Also within the base sits a recirculating water pump. A tube is attached to the pump and then run through the piping and through the tea pot from where the water flows. For more information on how to build your own, check out this DIY tea pot garden fountain.
ENTER YOUR EMAIL ADDRESS ON THE RIGHT to keep getting all the unfiltered new fun ideas directly to your inbox! And FOLLOW ME ON PINTEREST too!