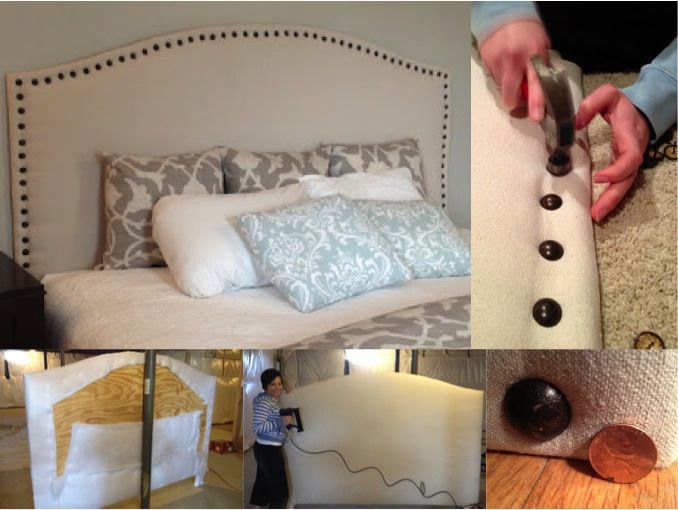 Don't Miss out! SIGN UP FOR EMAIL ALERTS so you don't miss another fun DIY!
Brilliant, brilliant brilliant! The main ingredient to this beautiful headboard is a painter's drop cloth. Did I say brilliant? Yes. I never considered using a drop for decorating, but I'm considering it now. After all, drop cloths are cheap and a very nice sturdy, natural canvas. I don't know if I've quite gotten my point across yet, but I am completely impressed with this ingenuity. Plus, I love the nail head trim. I don't think I ever saw such large decorative nails, but they look awesome on this DIY headboard.
This brilliant DIY drop cloth headboard is the work of Melissa at Two It Yourself blog. She needed a large headboard to go with her new king size bed. But the one she was coveting was a $1500 Pottery Barn headboard. So she set out to make her own version and saved a ton of dough. And you know what? I like Melissa's version way more than the Pottery Barn headboard. To check out both head boards and Melissa's step by step instructions, check out the DIY Canvas Head Board tutorial at Two It Yourself.
And here are some more headboard ideas & tutorials to inspire you…
Easy DIY Upholstered Headboard
Super Easy Headboard From Self-Adhesive Stikwood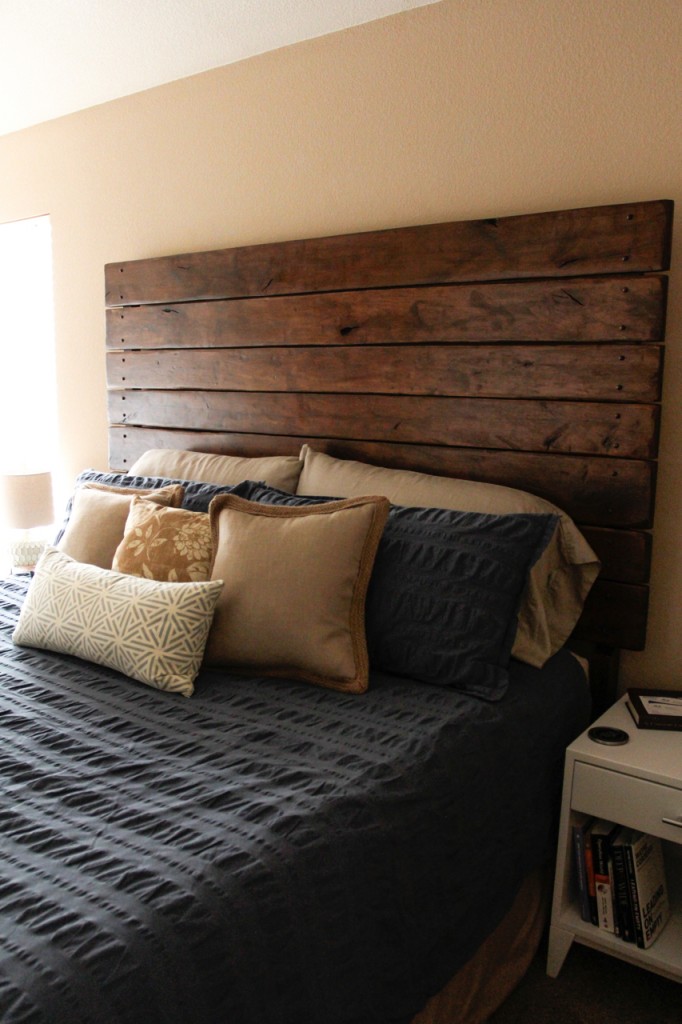 There you have it.
Cheers!
Jenise
Don't forget to ENTER YOUR EMAIL ADDRESS ON THE RIGHT to keep getting all the unfiltered new fun ideas directly to your inbox! And FOLLOW ME ON PINTEREST too!