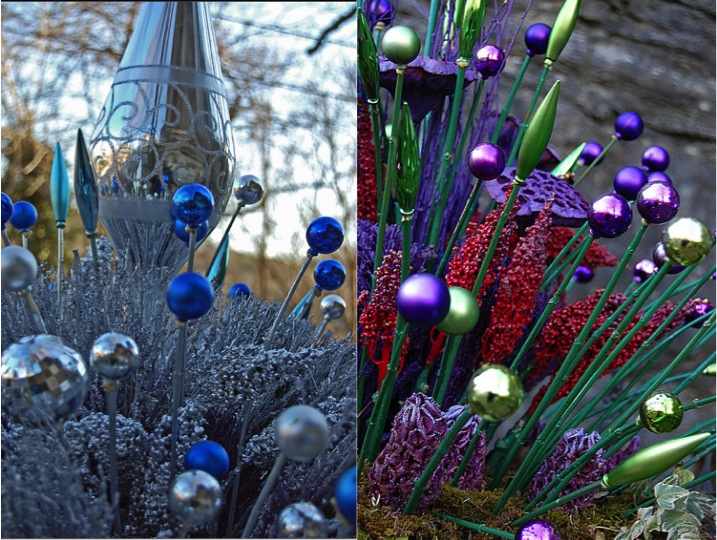 Don't Miss out! SIGN UP FOR EMAIL ALERTS so you don't miss another fun DIY!
As I've been working on getting my mom's garden into shape this year, I have been very into admiring different forms of garden art (thus the multiple ideas I've been posting lately). I'd like to add some whimsy to her garden and these garden stakes might be just the thing I'm looking for. I found them here on Flickr.
From the looks of these beautiful garden stakes, it appears the hook part of the Christmas ornaments were simply removed and bamboo plant support stakes
 were inserted into the hole. Doesn't get much easier than that and it's pretty ingenius. I adore the purple and green color combo. The blue and silver is lovely too. But you can get creative with any color combination. So give your garden a little whimsy by adding some of these fun and easy DIY Christmas ornament garden stakes to your garden.
Here is the other DIY garden art ornament I'm seriously considering….
ENTER YOUR EMAIL ADDRESS ON THE RIGHT to keep getting all the unfiltered new fun ideas directly to your inbox! And FOLLOW ME ON PINTEREST too!
Cheers!
Jenise