Hi Guys!
I'm writing this on a flight to Vegas! I'm heading to that concrete artisan course that I posted about HERE.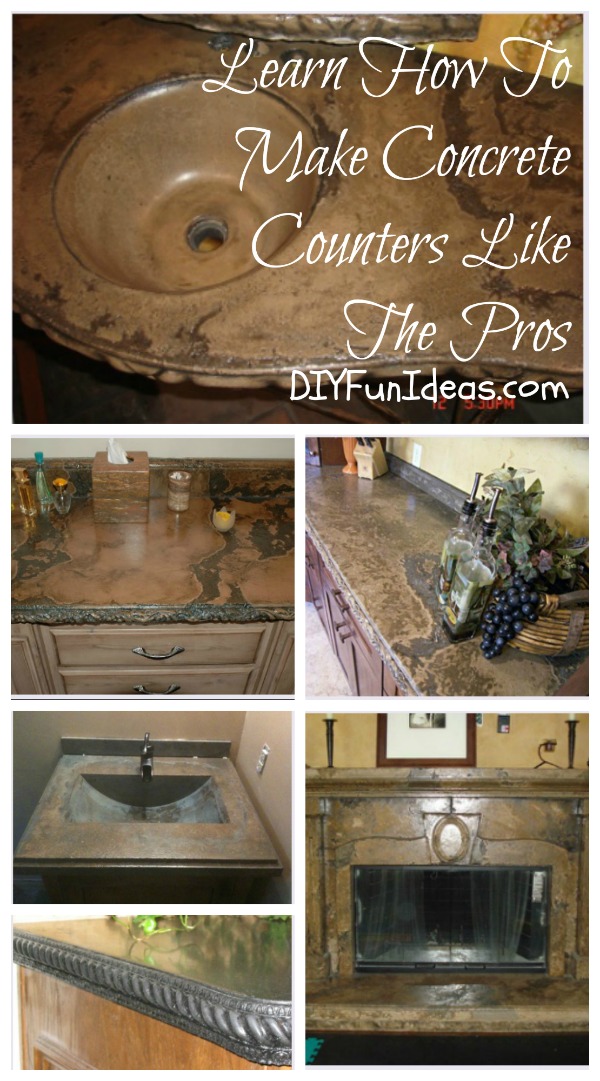 If you recall, the course is taught by Countertop Solutions in Las Vegas. Not only will I be learning how to make counter tops, but also concrete fireplace surrounds, Mantles, Hearths, showers and tub surrounds, concrete tiles, flooring, stairs, window sills… You name it.
AND
You can follow along with me in my concrete class here on Instagram! I've had an instagram account for some time, but I haven't posted much on it. So this class gives me the perfect opportunity.
During the class we end up building a mini kitchen. So keep an eye on our progress! My Instagram handle is DIYFunIdeas1 (big surprise, right?) or you can just click HERE.
Now, about the monster. Guess who's making her first trip to Vegas? Yep, the little monster. That was kind of a give away.
Traveling with Lily wasn't part of the plan, but my puppy care fell through and I had no one to take care of her. In the past I have tried taking her to one of those over the top doggy spas. I'm talkin' private room with a TV screen and online streaming video so I can check in on her anytime. They also had large and small dog play rooms… I know, I know… spoiled little girl. But the problem was that she got so stressed out. When she was in the playroom I could see her online cowering in the corner. When I picked her up, they told me that she wouldn't stop shaking. So for the two days that she was there, she basically ended up spending most of that time sitting on the lap of the front desk person just because she was too freaked out to be alone or be with the other dogs. And at night, the cleaning guy let her follow him around. He sort of fell in love with her. I can't blame him. She's just a little snuggle bug.
I was a little stressed out about how bringing her on this trip this was going to work. I've taken her on airplanes plenty of times using a Sherpa travel bag that goes under the seat in front of me. And she is used to going with me to lots of places around town. At home I usually this canvas saddlebag that I picked up at the Gap a few years ago for taking her around with me. It's not made for carrying pets (i.e. no mesh breathing holes) so when she goes out with me she usually has her head sticking out. But the bag has no structure so if I put it down it just flops. And that wouldn't work for my trip.
But I found this really cute dog carrier that looks just like a purse, only with mesh on the sides (breathing is good). It's a very inconspicuous bag. You would never know there's a cute little monster lurking inside. Oh, and did I say it's really cute? This brand of pet carrier was used in the movie Legally Blonde and usually runs several hundred dollars, which is way out of my price range. But I found one of their discontinued models on Amazon for $36! Needless to say, that bag was going to be mine. And with that I could take her along to the class with me and nobody will know that I'm inappropriately bringing a tiny little 5 lb dog to class… Umm, that is unless they read this… In which case… well, I didn't write any of this. I don't know anything about it. Somebody must have hacked into my account and posted this and is pretending to be me.
And here she is in her cute little bag…
Well, you can't see her, but she really is in there…and quite comfortable too. When I opened up the bag, she just stuck her head out for a moment and then laid right back down inside.
Here's another…
I did have some major customer service issues with this order. But with persistence (and one hour and four minutes on the phone with them) I got it worked out. More on that story in a follow-up post which will be called Getting What You Want From Customer Service (or something like that).
Until then, don't forget to follow along with my concrete class on Instagram HERE!