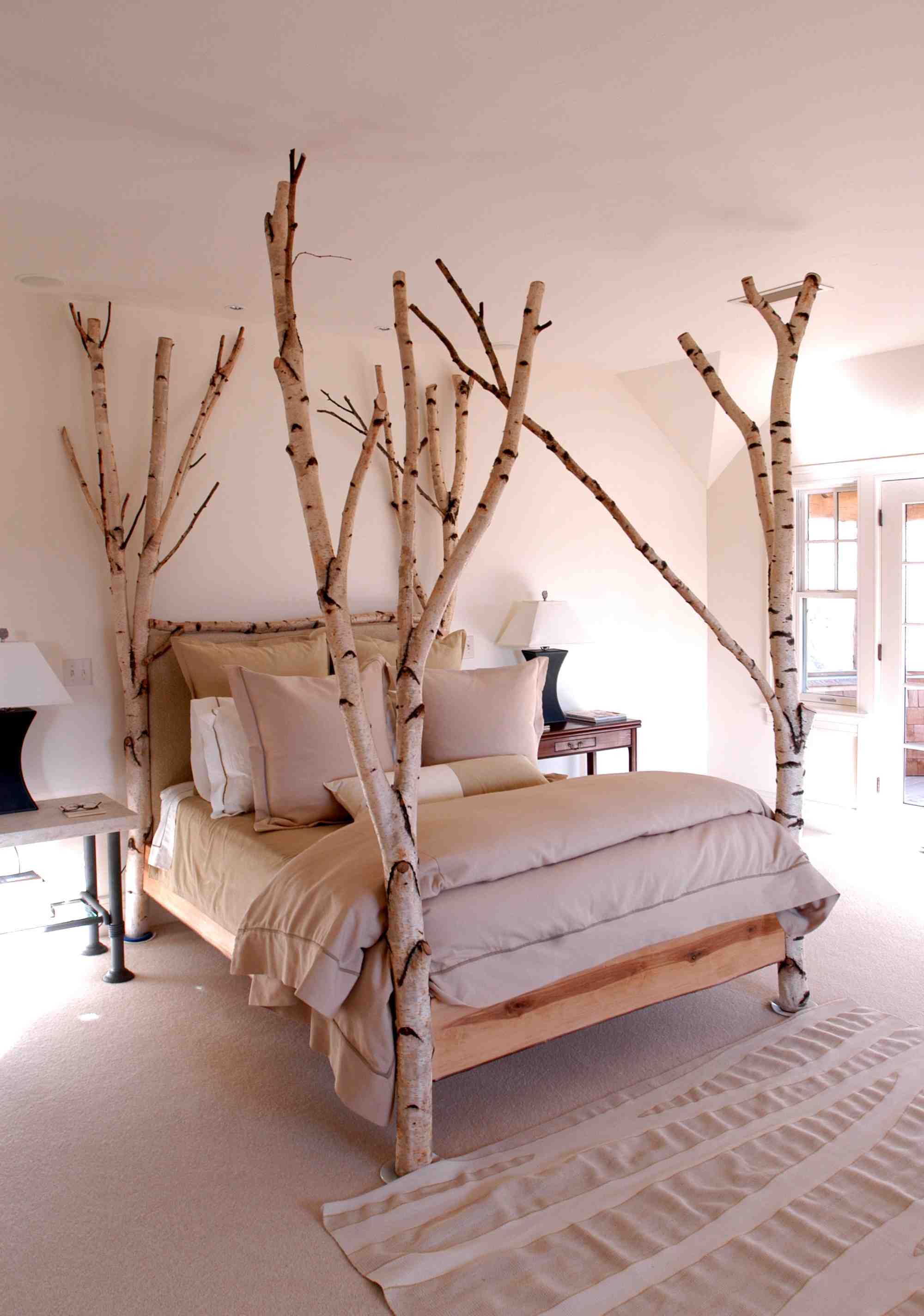 Never lose track of this project! PIN IT and 'Like' it on facebook so you'll always find it.

This amazing bed is a do-it-yourselfer's inspiration if I ever saw one. We've all seen bed post beds, but I've never seen anything like this magnificent one. This amazing white bark tree bed is the work of furniture maker, Diane Ross of Willow Creek, Montana who as been designing custom western furniture for nearly 30 years.
I love the idea of bringing natural raw materials into the home. They create a soothing mood in any room. With it's dreamy feel, this bed is its very own little sanctuary. I could imagine waking up in this bed and feeling like I'm in some fairy land in the middle of an ancient forest. Although, I might have a little freak out if bunnies start singing to me.
If you love this natural tree bed, then also check out this Decorating With Branches article for more inspiration on bringing nature into the home…
And if you've decorated with nature in your home, please do share on our facebook page.
Cheers!
~ Jenise
p.s. Always find this project by pinning it & liking on facebook. Then stay tuned for more fun & fabulous DIY ideas and inspirations!
(Secret: There's some exclusive content on that thar facebook page…sshhh!…okay, I guess I just ruined the secret.)