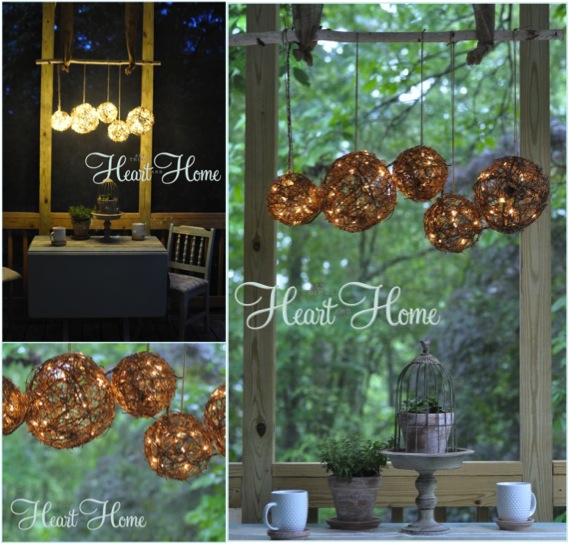 If this is your first visit, please 'Like' us on facebook and SHARE THIS PAGE. Some projects are only featured on facebook. So don't miss out! 

You know someone has an incredibly magical do-it-yourself touch when they say, "I have no idea what I'm going to do," and then ends up with this! That's what Robin at AllThingsHeartAndHome.com said and then she created this beautiful outdoor chandelier. I love the look and the tiny white lights give off such a lovely glow once the sun goes down. The best part is how simple it is to make. The materials for this project are all easy to come by at any crafts store. She found the grapevine spheres
 and white lights
 at JoAnn Fabrics. Follow the link below for Robin's full tutorial on how to add something so beautiful to your outdoor space…
And if you're looking for more outdoor lighting ideas, then check these out…
How To Make Starry Lanterns From Old Cans
SUPER EASY DIY Glow In The Dark Pool Lanterns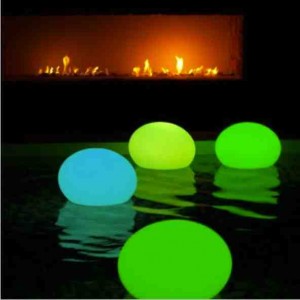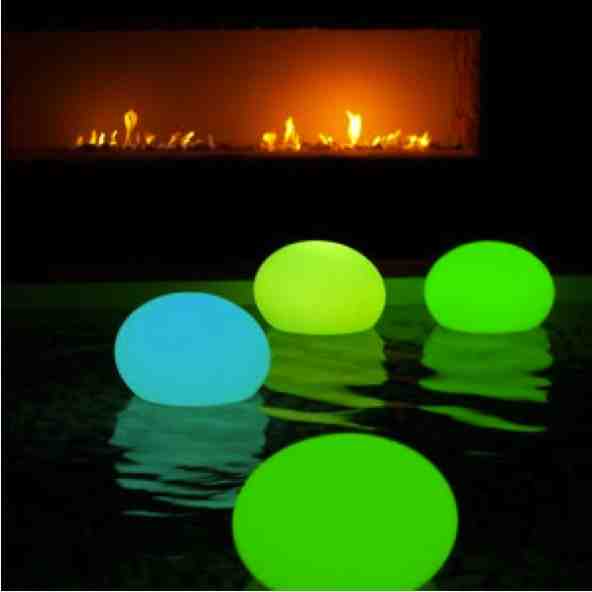 Cheers!
~ Jenise
p.s. Always find this project by pinning it & liking on facebook (Don't forget to hit the "Get Notifications" button so facebook doesn't filter us out of your newsfeed!). Then stay tuned for more fun & fabulous DIY ideas and inspirations!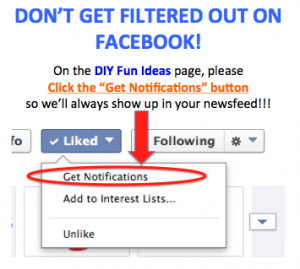 (Secret: There's some exclusive content on that thar facebook page…sshhh!…okay, I guess I just ruined the secret.)