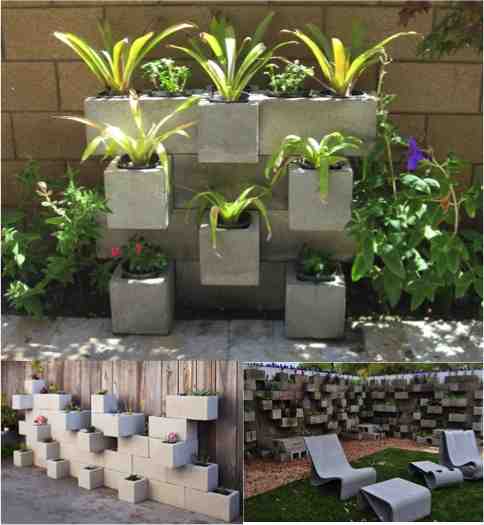 Never lose track of this project! PIN IT and 'Like' it on facebook so you'll always find it.

A while back I shared a tutorial to build a Pretty Cool Garden Bench In Less Than An Hour…
As you can see, the main building material for this super easy to make bench is cinder blocks. So that got me thinking, "what else could be made with cinder blocks." After a little searching, I found that you can put together some pretty cool planters with them. Simply blocking a bunch together and randomly — or even not so randomly — turning one perpendicular creates a structure that is geometrically pleasing to the eye and will give your backyard an uber contemporary feel.
And depending on your space, you can extend your cinder block planter pretty much as far as you'd like. This homeowner built an entire privacy wall with them…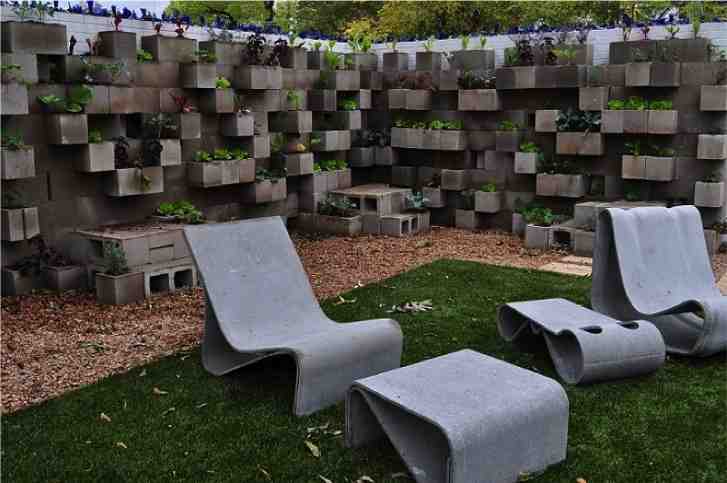 You can also use this concept when building multi-level retaining walls for planting. And here's a tip: make sure to use either some sort of mesh or burlap material when planting in the cinderblock hole so the soil does fall through.
To see more cinder block planting ideas, follow the link below…
Cheers!
~ Jenise
p.s. Always find this project by pinning it & liking on facebook. Then stay tuned for more fun & fabulous DIY ideas and inspirations!
(Secret: There's some exclusive content on that thar facebook page…sshhh!…okay, I guess I just ruined the secret.)