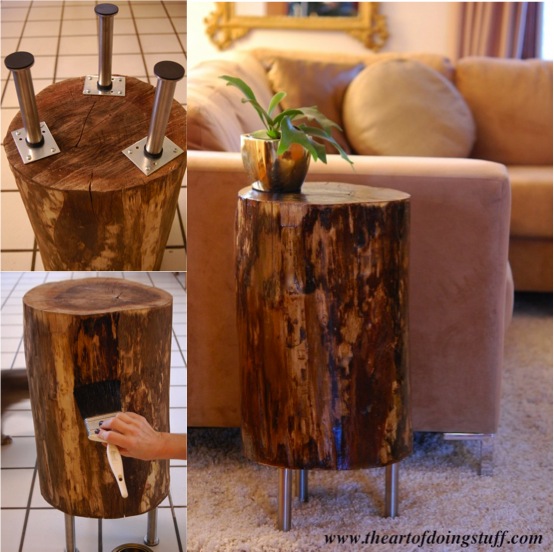 If this is your first visit, please FOLLOW ON PINTEREST so you don't miss out on daily DIY ideas & inspirations!

This wood stump side table is just plain cool and I bet none of your friends have one. It's pretty easy to make. You just gotta get a hold of a tree stump. Now, don't go knockin' down that old oak tree in your neighbor's yard — you know, the guy with the barking dog who's been getting on your nerves for a while. Not a good idea. There are better ways to get even that won't implicate you, like crazy glueing his….
Anywho, the creator of this lovely side table got his stump from his provider of fire wood. You can try that or even try your local Parks Department. They have to occasionally cut down trees that get in the way of electric lines.
Follow the link below for the full step by step tutorial to create your own beautiful tree stump side table…
And don't forget to FOLLOW ON PINTEREST 

so we can continue bringing you fun & fabulous DIY ideas and inspirations!



Cheers!
~ Jenise