If your fireplace is still sporting a 70's vibe it just might be time to do something about it. The good thing is that updating your fireplace is a lot easier and more cost efficient than you would have guessed. Follow the link for a great step-by-step guide to bring your old fireplace into the twenty-first century.
Link —–> http://inmyownstyle.com/2012/07/diy-fireplace-makeover-on-a-budget.html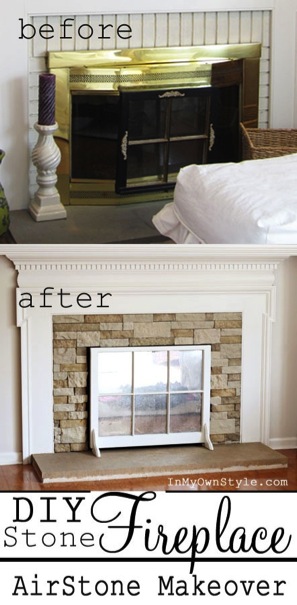 Don't forget to LIKE US ON FACEBOOK AT www.facebook.com/DIYFunIdeas to keep up with all the new do-it-yourself fun ideas! 
Cheers!
~ Jenise