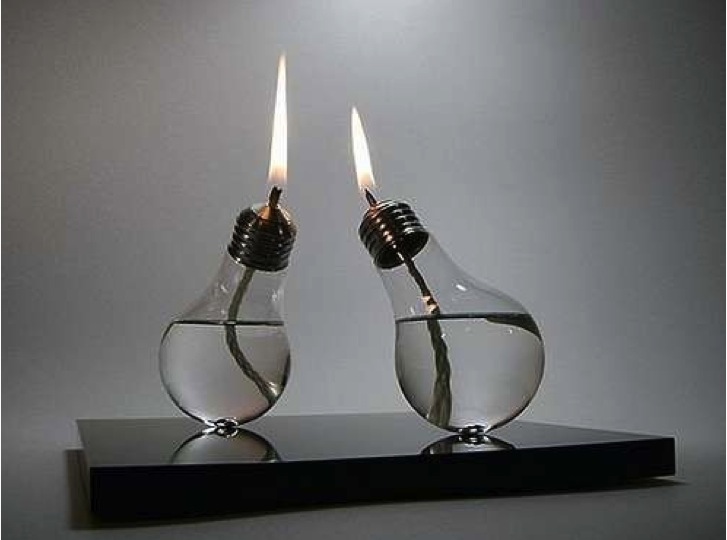 If this is your first visit, please 'Like' us on facebook so you don't miss out on daily DIY ideas and inspirations! And please don't forget to share this page with your friends. :-)
I'm loving this oil lamp! It has a very post-modern industrial feel to it while at the same time being extremely contemporary. Another thing that's really cool about this lamp is that the bulbs aren't glued to the base. They are attached with magnets. There's a small magnet inside each bulb and two magnets attached to the board so the bulbs are magnetize to the board and can be fixed in any position over the board magnets. Pretty cool, eh.
Follow link below for a full tutorial on how to make a light bulb oil lamp of your own…
And don't forget to

follow and share

DIY Fun Ideas here on our facebook page

so we can continue bringing you fun & fabulous DIY ideas and inspirations!



Cheers!
~ Jenise