Don't miss out! Follow DIY Fun Ideas on facebook now for more ideas and inspirations!
This is a great DIY project to get the entire family involved. Plus, it will make a wonderful keepsake that you'll look back on for years to come.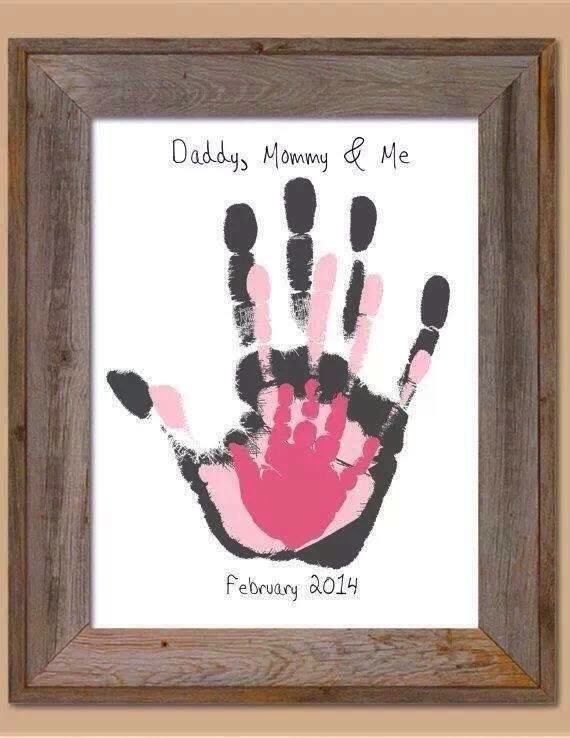 So what do you have to do? It's easy… First, collect your family. Drawing paper would work well for this, but you can also choose to use a pre-hung canvas that you can get at any craft store. You'll need to choose a few paint colors. Either craft paint or acrylic would well and make for easy clean-up. Next, gather your family. Spread your first color on dad's hand and stamp hand onto paper. Let dry. Mom's hand is next. Repeat and let dry. Then follow-up with the little one(s). Let dry and Wha-La! You're ready to frame. Then just find a space on the wall to hang your one-of-a-kind creation that you'll enjoy forever.
Share your family hand prints here on our facebook page.
Cheers!
~ Jenise